We've all had that fever dream. After a big gaming session suddenly finding our brain sending us into a warped reality where we're trapped in a weird alternate gaming universe with no way out.
Now Sam Green has brought those dreams to life – and it's just as wonderfully warped as you can imagine. A stellar YouTube animator with 1.3 million subscribers, Sam regularly offers up his hilarious take on beloved gaming characters and worlds. So, in a partnership with AORUS, he tackled the idea of being transported from the real world into a wonderfully bizarre take on gaming and memes.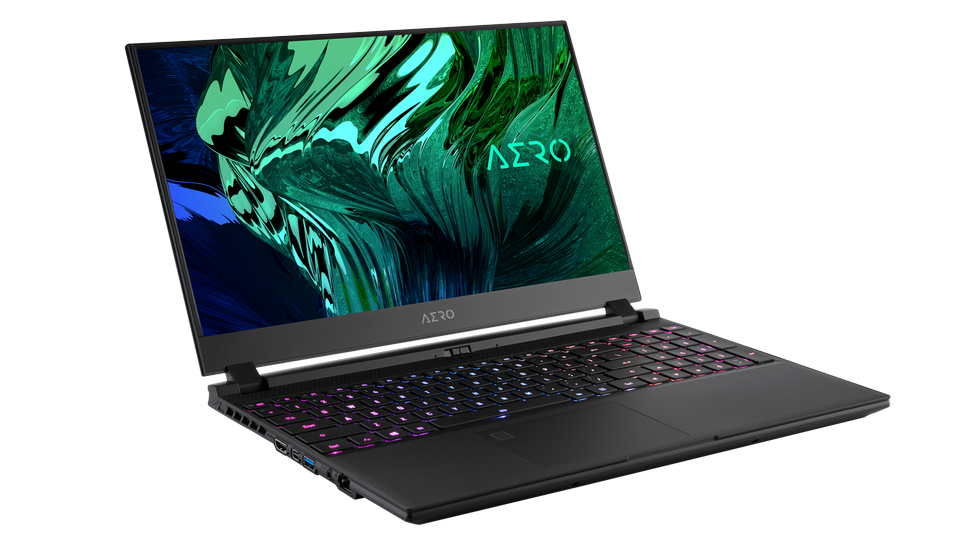 Sam loves gaming, but makes his living as a 2D digital animator making his weird and wonderful cartoons, so having a rig that helps him do his artistic and rendering work as effectively and efficiently as possible means everything. And when AORUS gave him the new AERO 15 OLED laptop to work with he found it transformational.
"The AERO 15 OLED is super compact and lightweight. I've never seen such power in such a lightweight portable machine," says Sam. "My favourite features besides its obvious processing power would be its ultra high resolution and OLED display. As an artist, colours are super important in the work I create. Being able to see the vibrant colours I use pop like they're supposed to was greatly beneficial for my production."
The AORUS advantage
Alongside the 15.6-inch 3860×2140 UHD OLED display (which has a tiny 3mm bezel to help those images just pop off the screen), the AERO 15 OLED YC model from GIGABYTE is the one Sam worked with. It's an absolute beast of a laptop with a 10th Generation Intel Core i9-10980HK processor, 64GB RAM, an Nvidia RTX 3080 GPU with 8GB RAM, and dual 1TB NVMe M.2 SSDs. That OLED screen is not just gorgeous to look at. It's also 100 percent DCI-P3 colour gamut (25 percent beyond sRGB) and it's X-Rite Pantone Certified. That can be a huge boost for artistic and graphics work when colour reproduction is critical to your final output.
The laptop gives Sam everything he needs to keep creating wherever he goes, and when he's back at home he can connect to desktop monitors via HDMI 2.1 for 120Hz 4K output – and even 8K if he's going crazy. But there's no need to have a massive rig on the desk at home anymore – these laptops offer screaming performance at home and on the road without any need for compromise.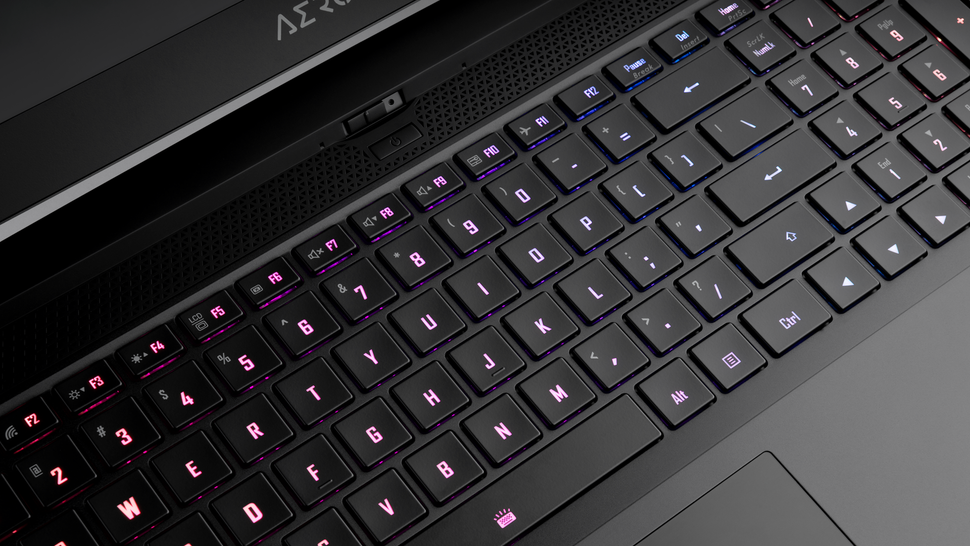 The adventure begins!
Sam's video series starts out on a casual bus ride with Fortnite YouTuber Daniel Harrison, and ends staring down an epic obelisk structure in Fortnite after being pulled into the game through his AERO laptop. And, spoilers, the laptop is a key character in the adventure with a pretty twisted attitude to his predicament. Soon enough it's helping Daniel find his way to the Cave of Dead Memes on his quest to find a way home.
We can take a leaf from his transformational journey in these animations. This latest generation of laptop hardware delivers a big transition from the past. The combination of RTX 30 series and 10th Generation Core processors has once again seen a leap in mobile performance for serious grunt work, all with much improved battery performance in thinner laptops than ever. In the AERO 15 OLED we're seeing a body that's just 20mm thin and less than 2kg in weight.
If you haven't yet, go hit up the Cave of Dead Memes video and see how many you can spot in there. It also leads to Daniel's character getting his hands on a Z590 AORUS Master motherboard to power that weird obelisk and get out of Fortnite.
Take a break and check out episode 2 from the Sam Green and GIGABYTE AORUS project.
Following the success of the two Fortnite-themed episodes, AORUS continues to support Sam, embarking on a new chapter of his ever popular EPIC MINEQUEST series, with the upcoming part 7. Once again Sam turns classic gaming tropes into hilarious entertainment, and the partnership between Sam and AORUS has even more entertainment in the works yet to be revealed – so subscribe to his channel to catch them all.
Pro-gear for a real pro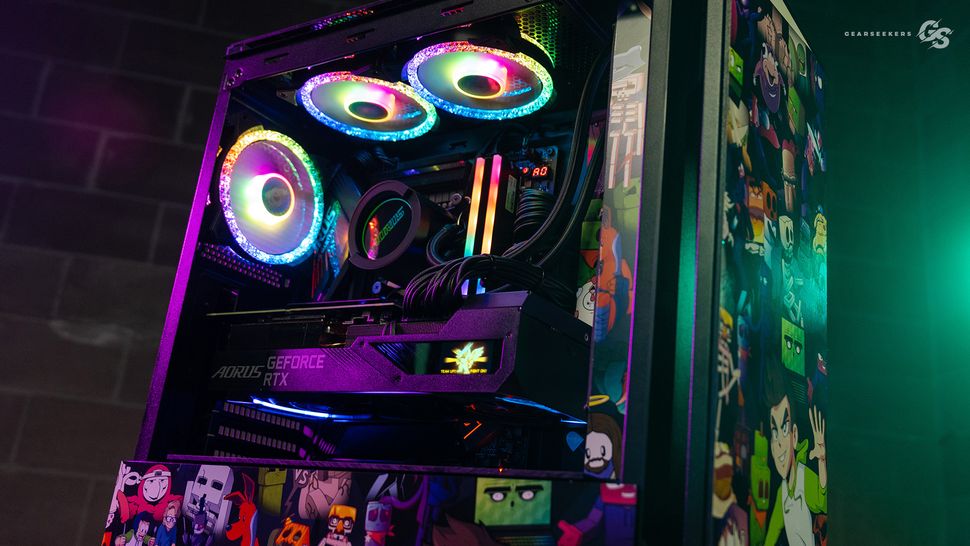 Back in the real world, AORUS decided to help Sam build a serious custom rig based around this board, with finishing touches based around Sam's cartoons. AORUS has been transforming the setups for a number of gamers, musicians and content creators through similar partnerships, getting them rock solid new gear to help them work and play better than ever before.
This one busts out the 11th Generation Core i9-11900K on the Z590 AORUS Master motherboard along with an AORUS Liquid Cooler 280 to push performance to the limit. The motherboard can handle a total load of 1620A of power and DDR4 XMP RAM at 5,000MHz and beyond. Plus a double heatsink design for new M.2 SSD devices with double-sided flash, to keep temps low and performance high.
Check out the build process as AORUS assembled this ultimate beast for Sam.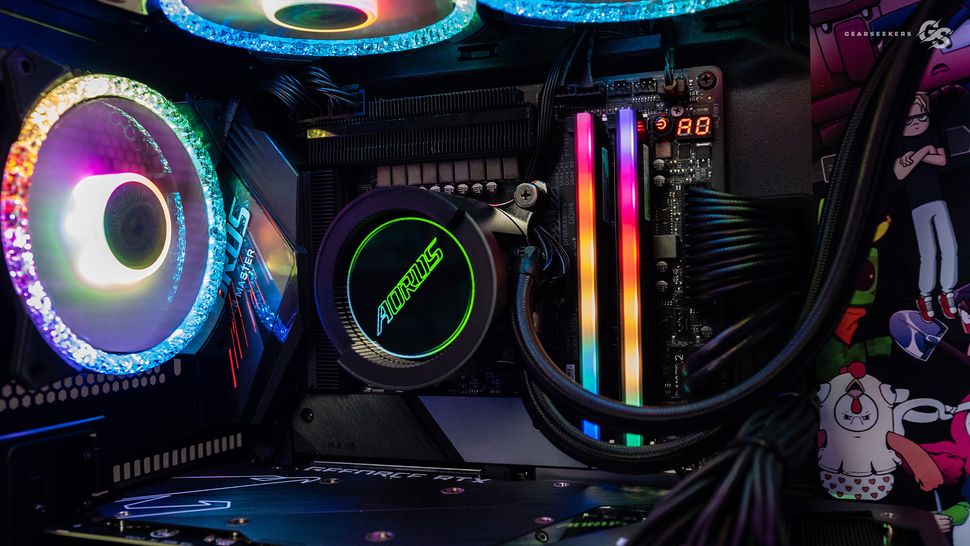 Where you can buy the AORUS products mentioned in this story
GIGABYTE AORUS RTX 30 series laptops
GIGABYTE AORUS Z590 AORUS MASTER Motherboard 
Learn more about the GIGABYTE AORUS Z590 motherboard range.