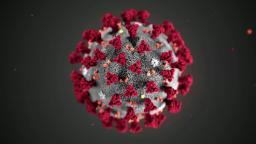 The administration, which doesn't seem anywhere near ready to reopen the country safely, finds itself torn between corporate interests eager to return to business as usual and medical experts pleading for more time to curb the virus' spread. Trump's hopes for a
sharp rebound
ahead of the election look likely to be dashed, as
Joe Biden
lays out his own aggressive steps for the country to return to "normal."
Fauci also revealed yesterday that calls to implement life-saving social distancing measures faced "a lot of pushback" early on in the US outbreak and that more lives could have been saved. His comments to CNN appeared to confirm parts of a New York Times story about the Trump administration's missteps in the early days of the pandemic.
YOU ASKED. WE ANSWERED
Q: Why is everyone suddenly baking bread?
WHAT'S IMPORTANT TODAY
Europe takes first steps toward opening up
Spain has begun to loosen restrictions, allowing some people to return to work today, even as the country continues to grapple with one of the worst outbreaks in the world. The move — which is not without controversy — is aimed at sectors like construction and manufacturing, but non-essential services like retail outlets, bars and entertainment venues must remain closed. "We can't even know what kind of normality we're returning to," Spain's Prime Minister said last week.
Oil nations reach deal to cut production
UK could be 'worst affected' country in Europe
Virus fears spark xenophobia, racism in China
Lines at food banks grow as farmers destroy food
ON OUR RADAR
TOP TIPS
TODAY'S PODCAST
"Don't rush into bonds or cash. For most investors, especially young ones, stocks are going to give you the best chance of solid returns over the long haul." — CNN's Chief Business Correspondent Christine Romans