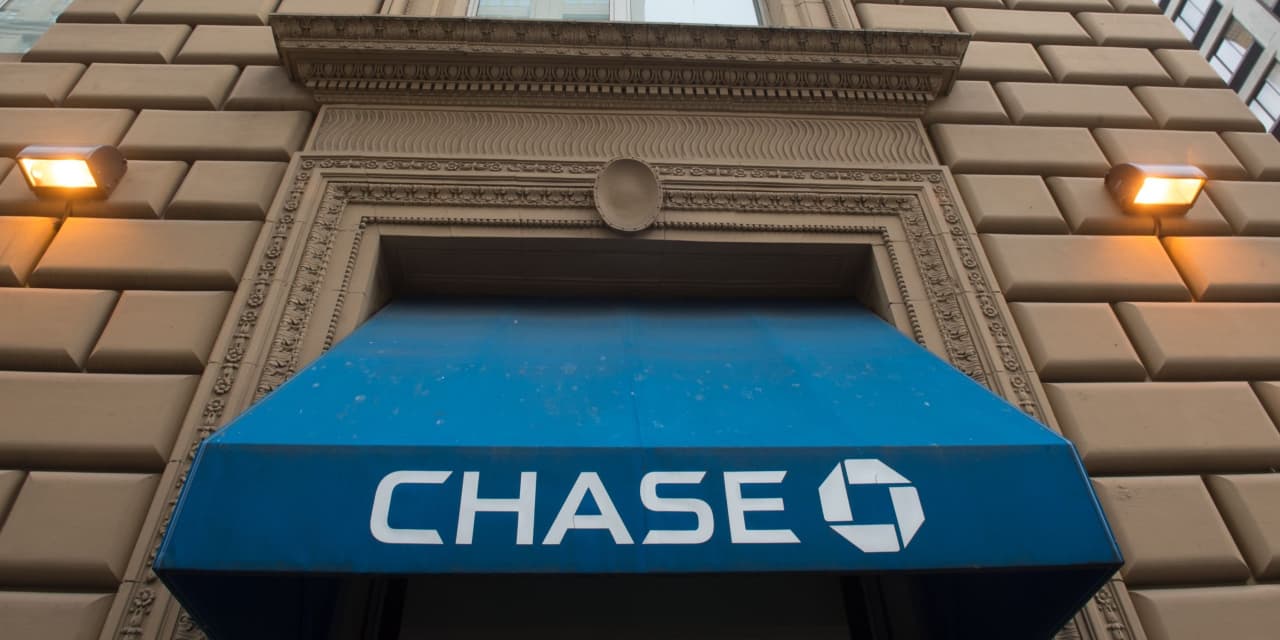 U.S. stock benchmarks closed the week on a down note Friday, with the three major indexes registering their largest one week drop since October 30, after President-elect Joe Biden announced a $1.9 trillion COVID-19 relief plan late Thursday and investors assessed results from a trio of big banks.
However, data showed U.S. December retail sales fell for a third straight month, while some analysts were skeptical about the chances of Biden's fiscal package passing Congress intact.
U.S. financial markets are closed Monday Jan. 18 for the Martin Luther King holiday.
What did major benchmarks do?
The Dow Jones Industrial Average
DJIA,
-0.57%
lost 177.26 points, or 0.6%, to close at 30,814.26, after dropping by as many as 378.85 points at Friday's low.
The S&P 500
SPX,
-0.72%
closed down 27.29 points, or 0.7%, at 3,768.25.
The Nasdaq Composite
COMP,
-0.87%
dropped 114.14 points, or 0.9%, to 12,998.50.
Major benchmarks also notched weekly declines, with the Dow off 0.9%, and the S&P 500 and Nasdaq both down 1.5%. The small-cap Russell 2000
RUT,
-1.49%
bucked the trend, gaining 1.5% for the week.
What drove the market?
Biden on Thursday evening outlined a coronavirus relief plan that didn't surprise Wall Street, and included $1,400 cash payments to households, supplemental unemployment payments, and money for distributing COVID-19 vaccines, among other items.
"The price action has all the feel of a 'sell-the-news' dynamic as risk assets rallied strongly in anticipation of the news and now appear to have stalled as traders look for fresh catalysts to drive price action," said Boris Schlossberg, managing director at BK Asset Management, in a note.
While Democrats will control the House and Senate, wrangling likely lies ahead given the party's slim advantage in an upper chamber that will be effectively split 50-50, with Vice President-elect Kamala Harris serving as a potential tiebreaker.
Worries over the potential for tax increases in the future could limit upside after the market's strong run-up in anticipation of the package, analysts said.
"Biden suggested that closing tax loopholes can do a lot of the work to repair government finances, but higher corporate, income, and capital-gains taxes are inevitable at some point for an economy that has a national debt well in excess of 100% of GDP," said James Knightley, chief international economist at ING, in a note.
Concern over a slow rollout of COVID-19 vaccines has also weighed on sentiment. On Friday, Pfizer Inc. 
PFE,
-0.14%
confirmed it will temporarily reduce deliveries to Europe of its COVID-19 vaccine while it upgrades production capacity to 2 billion doses a year. Pfizer shares dipped 0.1% on Friday.
Coronavirus update: Global deaths from COVID-19 near 2 million as U.S. suffers most weekly fatalities since start of the pandemic
Corporate earnings season unofficially kicked off Friday, with shares of JPMorgan Chase & Co.
JPM,
-1.79%
down 1.8% after reporting earnings and revenue that topped consensus expectations. Investors were also weighing results from Citigroup Inc.
C,
-6.93%
and Wells Fargo & Co.
WFC,
-7.80%,
which both disappointed on revenue.
See: Banks are back—almost half of 15 large U.S. banks are expected to increase quarterly profit
For earnings season overall, Mark Haefele, chief investment officer at UBS Global Wealth Management, said he was maintaining a bias for cyclical companies, or those that are most sensitive to changes in the economic cycle, as the economy reopens.
Also read: Expect another quarter of big earnings beats, as Wall Street estimates were likely overly depressed
"Our favored sectors are consumer discretionary, financials, health care, and industrials," he said, in a note. "We believe small- and midcaps have more upside potential as their earnings growth should outpace large-caps amid normalizing economic activity."
In U.S. economic data, retail sales in December fell for the third month in a row as the record deluge of coronavirus cases opened freshly wounds in the economy.
However, December industrial production rose 1.6%, topping forecasts for a 0.4% rise, but the New York Federal Reserve Bank's Empire State Index showed factory activity in New York fell for a fourth straight month.
A reading on consumer sentiment this month fell slightly to 79.2 from 80.7 in December, according to an index produced by the University of Michigan
Which companies were in focus?
How did other markets perform?