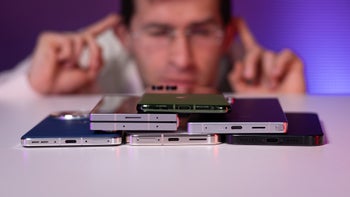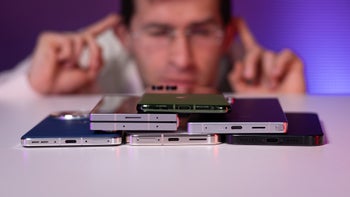 I'm sure most of us agree that being able to enjoy music is one of life's greatest privileges. Music is a universal language that can make many of us feel a range of strong emotions, often effortlessly, be those happy, sad, determined or chill, in both the darkest and brightest of days.
Not so unrelated is the fact that we all have phones in our pockets and most of us rely on those little computers for everything, including watching movies, gaming and listening to music. Some of us might do all that with wireless headphones or Bluetooth speakers for better immersion, but most users likely prefer the convenience of simply relying on their phone's built-in speakers.
We asked and you told us – phone speaker quality matters!
A while ago we asked you – does phone speaker quality matter? Nearly 80% of the voters said yes – "Speaker quality matters to me and I want better phone speakers in the future". Just over 15% of the voters said that they're happy with how phone speakers sound right now, while only about 5% said speaker quality isn't important to them.Those aren't surprising results by any means. And while curiously many phone manufacturers don't seem to put that much focus on speakers and sound quality as a whole, there are still some modern smartphones that do provide a great audio experience. Let's take a look at them…
The phones with best speakers to get in 2021
For this list we've tested recent flagships side-by-side to see hear which ones are particularly impressive in the sound quality department. So without further ado, we present to you the top smartphones with the best speakers you can get right now.
Phones with best sound quality, a summarized list:
Asus ROG Phone 5 series
| Speaker clarity | Stereo separation | Bass reproduction |
| --- | --- | --- |
| 9/10 | 10/10 | 10/10 |
As we said in our Asus ROG Phone 5 Ultimate review, that phone and its two other variants – the Asus ROG Phone 5 Pro and ROG Phone 5 produce such outstanding audio that it puts even tablets and some laptops to shame.
The ROG Phone 5 features dual front-firing speakers, meaning you get a true, wide stereo effect and the sound is aimed right at your face, as opposed to what you can expect from the single down-firing speaker most phones employ. The bass of the ROG Phone 5 is notably more present than on most phones even by default, but if you take advantage of the phone's built-in music equalizer, you can boost the low-end further for an even more impactful music and gaming experience. And by the way, unlike most flagships, this one has a headphone jack too.
The ROG Phone 5 is by far the winner in bass, loudness and stereo separation. An honorable mention also goes to this phone's predecessor – the Asus ROG Phone 3, which too is leaps ahead of most flagship phones in terms of sound reproduction, similarly sporting capable dual front-firing speakers.
 
Google Pixel 4 XL
| Speaker clarity | Stereo separation | Bass reproduction |
| --- | --- | --- |
| 10/10 | 7/10 | 5/10 |
Google seems to be going backwards. While the new Pixel 5 isn't going to blow anyone away with stunning sound, even if it's clear and competent, the older Pixel 4 XL is quite impressive, and to this day ahead of what you'll hear from most other smartphones.
Deservingly getting the second best spot on this list, the Pixel 4 XL packs a very competent down-firing speaker and a high quality earpiece that doubles as the second speaker, with the two together delivering a good stereo experience. Of course, it's not like having two equally strong front-firing speakers like on the ROG Phone 5, but what we get on the Pixel 4 XL is probably the best you can expect from this setup.
Music sounds clear, and while the bass isn't strong by any means, it's present.
 
Apple iPhone 12 Pro Max
| Speaker clarity | Stereo separation | Bass reproduction |
| --- | --- | --- |
| 8/10 | 7/10 | 8/10 |
All phones in the iPhone 12 series have good audio quality, but due to its size, the iPhone 12 Pro Max sounds just a tiny tad better. Apple is consistent in delivering speakers that are well above the average on its MacBooks, iPads and of course, iPhones, so it's no surprise that we have an Apple device in the top three here.
It was really hard choosing whether the Pixel 4 XL or the iPhone 12 Pro Max deserves the second spot, but in the end, I think most people would prefer the Pixel 4 XL's better clarity over the iPhone 12 Pro Max's punchier bass.
Because yes, while the sound on the iPhone 12 Pro Max is a bit screechier in the higher frequencies, making me deduct some clarity points, this phone produces arguably the second punchiest bass after the ROG Phone 5. Like all phones here except for the ROG, the iPhone 12 Pro Max uses a down-firing speaker combined with the earpiece to give a good stereo effect, and that earpiece deserves credit, as it's likely the loudest and fullest one I've heard.
If you're an Apple user, you'll be happy to know that the iPhone 12 series are among the best performers in the audio department.
Xiaomi Mi 11 Ultra
| Speaker clarity | Stereo separation | Bass reproduction |
| --- | --- | --- |
| 8.5/10 | 5/10 | 5/10 |
This Xiaomi flagship might have a giant camera module that steals the focus, but that doesn't mean its speaker quality was an afterthought when the company was designing it. The Mi 11 Ultra produces clear sound, albeit with weak bass and less than ideal stereo separation.
Like most flagships, again we have a single down-firing speaker and an earpiece, but this earpiece just isn't powerful enough to keep up with the main speaker in order for the phone to deliver an even stereo experience. But it's there, and it's satisfactory. Well above some other big-name flagships out there. Speaking of which…
 
What about the Samsung Galaxy S21 series?
Right. A dishonorable mention goes to the Galaxy S21 Ultra. I expected much more from Samsung's flagship phone, which is why it's one of the phones I tested for the purposes of this list. But the Galaxy S21 Ultra's speaker clarity is appalling – the highs are ear piercing, there's no bass, with only the stereo separation being respectable. What a letdown.
If you value phone sound quality, stay away from Samsung's flagships for now. Here's hoping the Korean giant's upcoming Galaxy S22 series will deliver the kind of sound that will actually be comparable to the competition.
Which phone should I get if I care about audio quality?
I would highly recommend the Asus ROG Phone 5 or ROG Phone 3. Of course, if you don't find gaming phones appealing, you can't go wrong with any of the other phones on this list. While they don't have the ROG's loudness, wide sound and bass, most of them deliver the kind of reasonable clarity and stereo separation you'd expect from a modern flagship. Which is commendable, considering that there are other expensive flagships that can be very disappointing.