When it comes to the NVIDIA GeForce 30 Series GPUs sold by manufacturers like MSI, there are several different classifications of each graphics card to consider. While the same type of card will perform similarly across all of MSI's classifications  — all RTX 30 graphics cards are great for 4K gaming, real-time ray tracing, and recording and streaming — each of the different classifications offers some notable advantages and disadvantages in the performance and price department. Therefore, it's best to make sure that you get a card with the classification that best fits your build — and your budget. Here's an overview of both the similarities and the differences between all of MSI's different graphics card classifications, as well as a recommendation on which type of player each classification is ideal for. 
What makes MSI's classifications similar? 
Each of the three classifications that MSI has for its NVIDIA GeForce 30 Series graphics card — SUPRIM, GAMING X TRIO, and VENTUS — are all similar to one another in that they all have durable, high-performance circuitry as well as robust and efficient cooling solutions. No matter which MSI 30 Series graphics card you choose, you won't need to worry about failing hardware or overheating in even the most strenuous in-game circumstances (such as when pushing past the 4K 60FPS mark).
In addition to this, all of MSI's 30 Series cards are also fully compatible with MSI software such as Dragon Center, which can be used to tweak various system settings such as your networking. Another notable MSI software is Afterburner, which is used for overclocking purposes when you're trying to get every last drop of performance out of your rig.
What are the differences?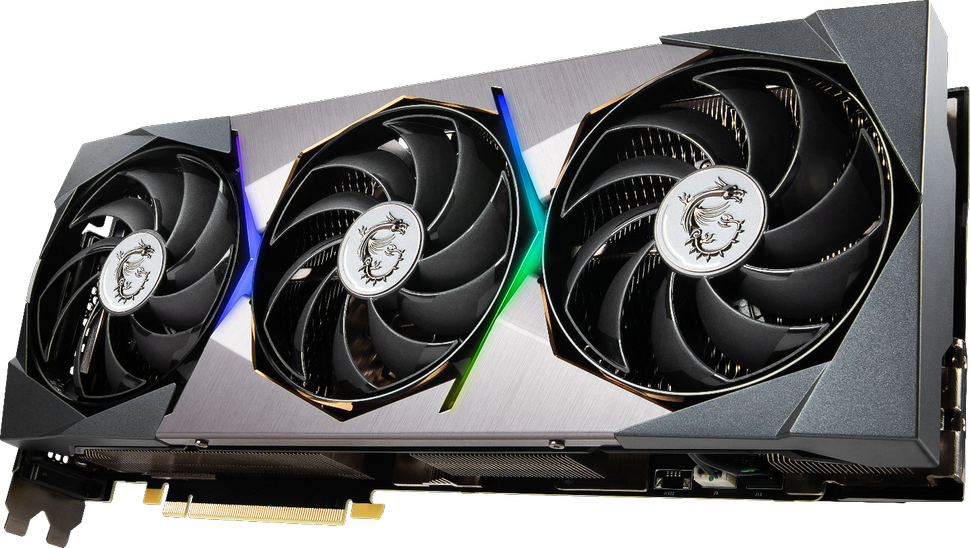 We'll be discussing three graphics card classifications from MSI – SUPRIM, GAMING X TRIO, and VENTUS. When it comes to what makes MSI's classifications different, it primarily comes down to two things: performance boosts and aesthetics. 
First up is the SUPRIM classification, which is the most prestigious of the three graphics card classes. With their dual BIOS and incredibly powerful TRI FROZR 2S cooling system, SUPRIM users have the choice between near-complete silence or ultra-low temperatures while in-game. The former will eliminate a huge chunk of the noise pollution your gaming rig is making, while the latter is ideal for pushing for ultimate performance results. The TRI FROZR 2S system is particularly impressive; beneath TRI FROZR's aluminum exterior is an extensive cooling system made up of a network of heatpipes that absorb heat from the GPU chip at the core of the card while three fans cool the thick heatsink.
SUPRIMs also feature an aesthetic that's clean and striking, with sleek edges and snazzy RGB trims on the front, side, and even embedded into the backplate. Overall, it's a look that screams "premium." The price of the SUPRIM class also reflects this, as it has more impressive hardware than the other two classes of MSI GPUs. This means that the SUPRIM class is ideal for hardcore gamers who don't care about cost and are after the absolute best performance possible.
If you're interested in a SUPRIM graphics card, check out the GeForce RTX 3090 SUPRIM X 24G and the GeForce RTX 3080 SUPRIM X 10G.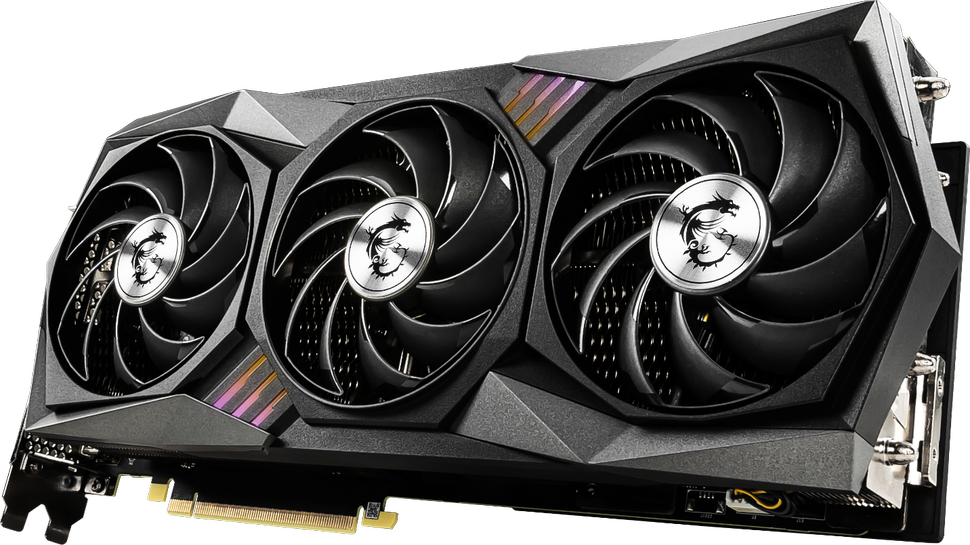 Next is the GAMING X TRIO class, which acts as a mid-range option. It isn't as advanced as the SUPRIM class, but it does come with a TRI FROZR 2 cooling system with TORX FAN 4.0 and a thick heatsink with MSI's Core Pipes and Airflow Control fins. This system offers excellent performance and helps your rig stay very cool and quiet.
Additionally, the aesthetics of GAMING X TRIO cards are much more aggressive and angular than SUPRIM ones, featuring more sharp edges and only a small amount of RGB trims. In terms of price, GAMING X TRIO cards fall below the SUPRIM class but above VENTUS. This makes the class perfect for mid-range buyers who want top performance but don't want to spend extra for the cutting edge.
Something worth mentioning is that MSI also has Radeon RX 6800 and 6800 XT cards available with the GAMING X TRIO classification, which is awesome for fans of AMD hardware.
If GAMING X TRIO is right for you, don't miss out on the GeForce RTX 3090 GAMING X TRIO 24G, GeForce RTX 3080 GAMING X TRIO 10G, or GeForce RTX 3070 GAMING X TRIO.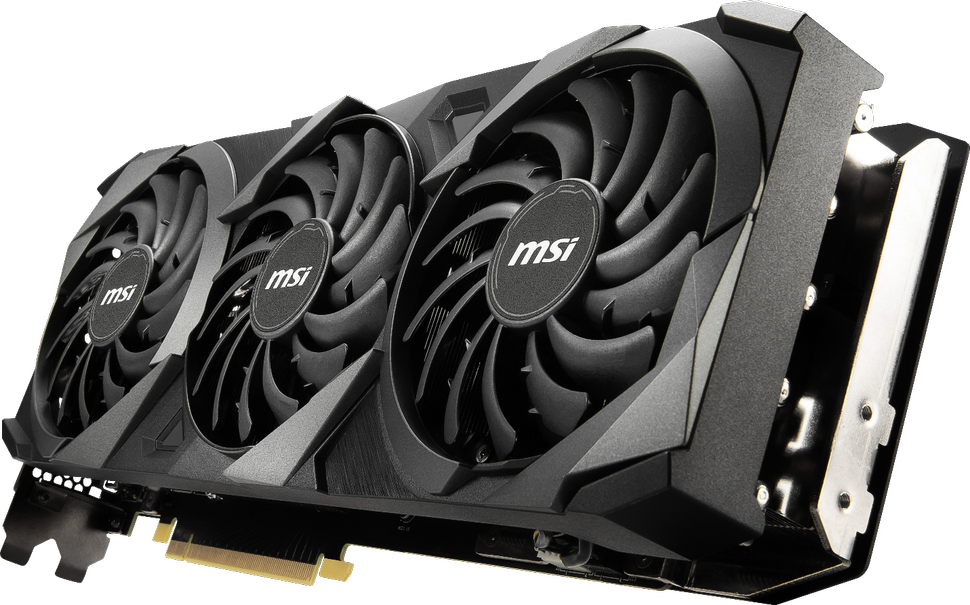 Lastly, there's the VENTUS class, which is as "budget-friendly" as MSI's 30 Series graphics cards get. Though the circuitry and cooling on VENTUS cards is great, it's less powerful than what you'll get on GAMING X TRIO or SUPRIM options. Nevertheless, it will still keep your system running quietly and with good temperatures. For the RTX 3070 specifically, there's a 2-fan and 3-fan variant available. The 2-fan variant is shorter and will fit in smaller cases, while the 3-fan version has better cooling.
When it comes to style, the VENTUS class has an aesthetic that's cleaner and less angular than GAMING X TRIO cards but is still less so compared to the SUPRIM class. Additionally, it also doesn't have any RGB at all. Overall, VENTUS cards have a look that combines the stylistic design principles of both GAMING X TRIO and SUPRIM.
In terms of pricing, graphics cards in the VENTUS class are less expensive compared to their GAMING X TRIO and SUPRIM counterparts. This makes it perfect for people who want to get their hands on an NVIDIA GeForce 30 Series GPU without spending more than they have to.
If you've decided you want to roll with VENTUS, check out the GeForce RTX 3090 VENTUS 3X 24G and its OC variant, the GeForce RTX 3080 VENTUS 3X 10G and its OC variant, and the GeForce RTX 3070 VENTUS 2X, 3X, 2X OC, and 3X OC. 
No matter what you need, MSI has a graphics card for you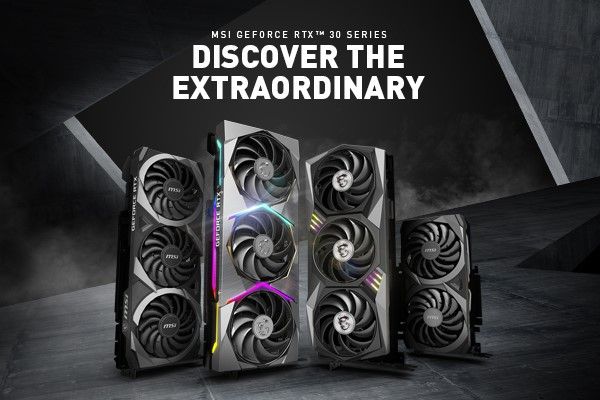 Whether you're looking for the absolute best-performing graphics card possible in SUPRIM, a strong mid-ranged option that offers a superb balance between price and performance from GAMING X TRIO, or a budget-friendly choice like VENTUS that still delivers great results, MSI has a 30 Series card that will be perfect for you. And ultimately, it's important to remember that no matter which class of card you decide to go with, you'll be getting awesome performance and full compatibility with MSI's excellent Afterburner and Dragon Center software.