As the world scrambles to get its hands on AMD's latest range of Ryzen™ Zen 3 CPUs, the chipset manufacturer is following up its assault on our gaming PCs with something that will change the game for laptop gamers. 
AMD is teaming up with MSI to deliver the Ryzen™ 4000 H-Series, which will bundle the latest AMD CPU along with an AMD GPU and AMD Software (A+A+A) into the MSI Bravo 15 Gaming Laptop.
The 4000 H-Series is a serious bunch of chipsets, led by the 4800H which runs the show on your laptop through a 45W processor across eight cores. This will deliver high-end mobile multitasking, heavyweight content creation, and a healthy bump on those gaming framerates, which will primarily be powered by the onboard Radeon™ RX 5500M GPU.
As usual, the AMD CPU and GPU pair up perfectly to let you play any game out there at solid-to-searing framerates. Benchmarks in 3DMark Fire Strike show the 4800H to outperform the pricey Intel Core i9-9880H by over 30%, while Cinebench gives AMD's finest the edge by 12%. Those are some serious numbers.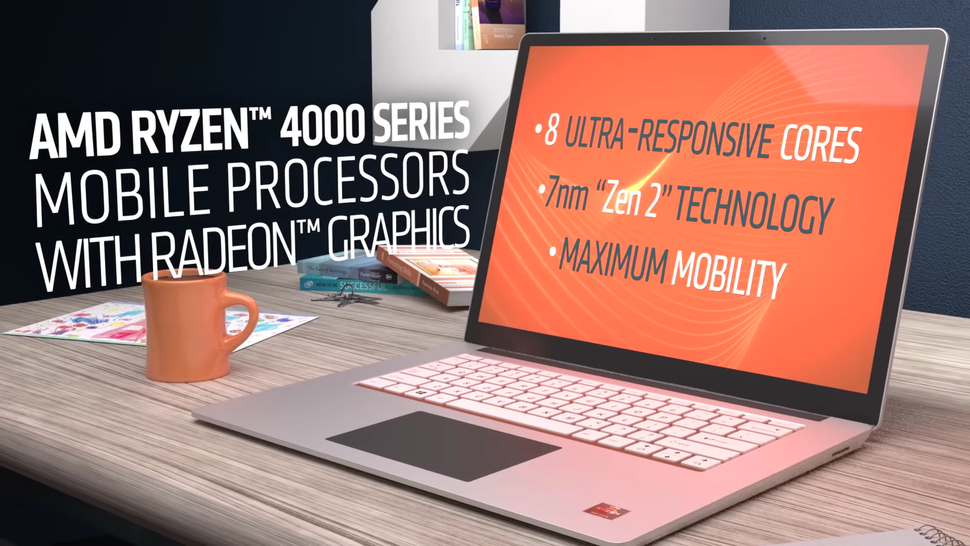 The 4000 H-series is powered by the great ZEN 2 core architecture, which has already established itself on desktops as the best bang for buck you can get in terms of processing speeds and power efficiency (until Zen 3 came along and stole the show a couple of weeks ago, that is).
All this power is contained within the sturdy chassis of the MSI Bravo 15. So we're looking at 1080p gaming at up to 120Hz with FreeSync Premium (expect the GPU to come pretty close to maxing out that refresh rate on games like DOOM Eternal, Fortnite and Call of Duty Modern Warfare). The laptop looks the part too, with a slim body, brushed aluminium finish and RGB backlit keyboard so the keys illuminate your face in soft neon tones during those nocturnal sessions.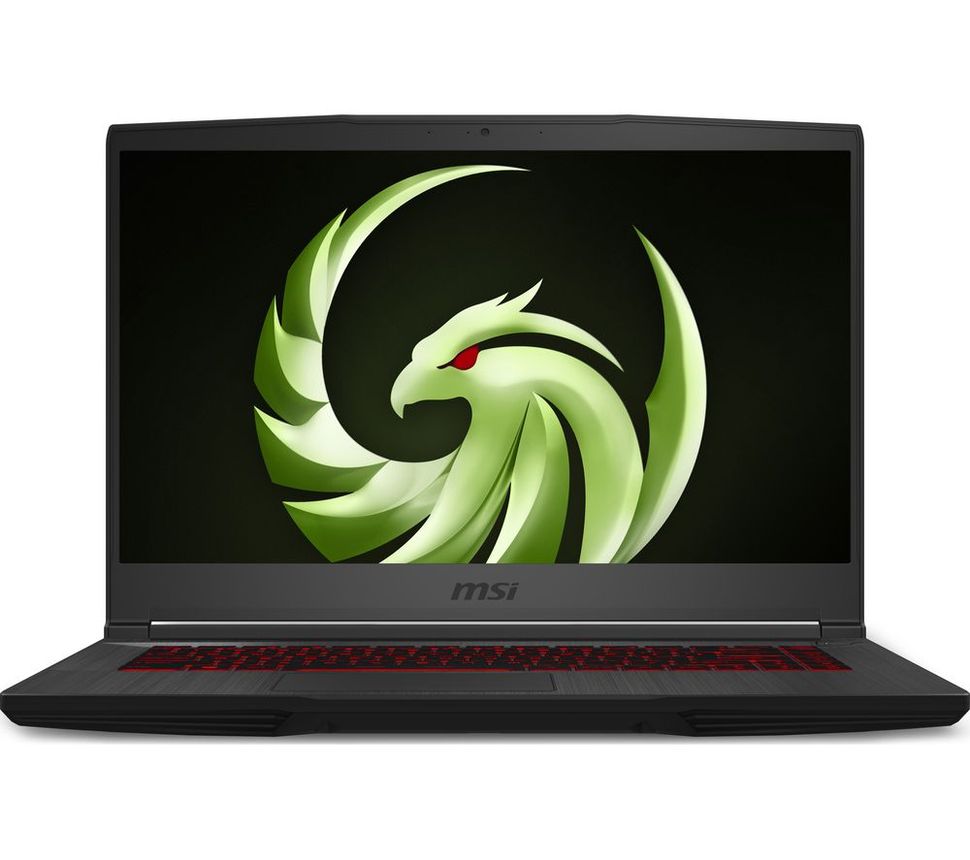 But the impressive hardware would be nothing if it wasn't for the advanced and intuitive software making it all come together on your laptop and beam the impressive resulting gameplay out from your screen. 
The current Radeon™ Software package contains all the tweaking, overclocking and bespoke performance-boosting features you need. These include Radeon™ Boost, which dynamically lowers resolution during high-motion sequences to improve performance, Power Saver settings, and Day-0 Support for the latest games to ensure they're running as well as they possibly can. Radeon™ Software also lets you monitor temperatures, performance, tweak fan settings and more, so you don't need to bloat your new laptop with third-party apps.
AMD has already raced to the head of the CPU pack on desktop, and it looks determined to deliver that same perfect power-price balance to those who prefer to game on the go. Whether you're travelling around eSports tournaments or want to take your games library with you on work trips, the 4000 H-Series of MSI laptops make for a powerful (and portable) package. Head over to Currys PC World to grab it for just £999.
With its latest Ryzen™ range and new GPUs coming out imminently, it's all happening at AMD right now. To keep up, you can follow AMD on Facebook, Twitter, Instagram and the official AMD site.