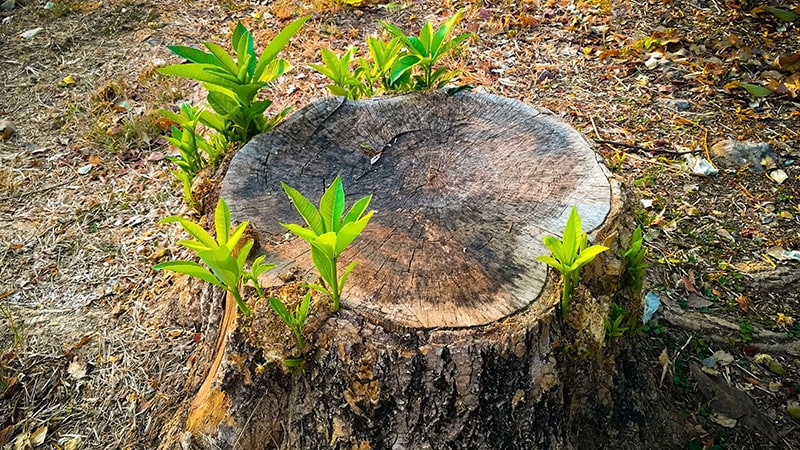 Although structural and functional heart "recovery" sometimes follows implantation of a left ventricular assist device (LVAD) in patients with end-stage heart failure (HF), allowing pump removal, such cases are rare in practice and the supportive medical therapy and monitoring isn't standardized.
But what if there were a protocol for aiming patients with an LVAD specifically toward the goal of myocardial recovery followed by pump explantation, one featuring an especially aggressive drug regimen to promote reverse remodeling? Many more patients, potentially, might receive a pump with bridge to recovery as the intent and eventually have their devices removed, propose researchers who published their experience with such a strategy October 26 in Circulation.
About half of 40 adult patients who had received HeartMate II (Thoratec, now Abbott) axial-flow pumps at six major LVAD centers participating in the prospective Remission from Stage D Heart Failure (RESTAGE-HF) study were able to have their pumps explanted after following the protocol.
Their rate of survival free from transplantation or another LVAD implantation was about 90% 1 year after explantation and 77% 3 years after.
The heart recovery rate after LVAD explantation exceeds what has been previously reported, and such recoveries were achieved at all participating centers, "a key component for its broader application," the group writes. "This suggests that the explant rate after LVAD could be much higher if this strategy were more widely used, and supports promoting and testing systematically for recovery after LVAD implantation."
The findings build on a recent published experience in which 18 patients with LVADs explanted on a similar protocol achieved results at cardiopulmonary exercise testing comparable to those in 97 healthy control participants.
The current protocol's key elements included optimization of the LVAD speed, or rate of continuous flow, for as much ventricular unloading as safely possible; a drug regimen designed to intensify the reverse remodeling process; close echocardiographic follow-up, the scans obtained at reduced pump speeds to capture native contractile function; and functional testing as needed.
The drug regimen, initiated with uptitration once the patient is implanted and weaned off inotropic agents, is so aggressive it wouldn't normally be tolerated in a patient with HF not on mechanical circulatory support, observed lead author Emma Birks, PhD, MBBS, University of Kentucky, Lexington, for theheart.org | Medscape Cardiology.
Initially, ventricular unloading on the LVAD itself rests the heart and sets the stage for recovery, so it's important that the pump be set to a speed that optimizes that process, Birks explained. The other crucial element is the intensive use of conventional HF medications, which at standard dosages the patients no longer tolerated. "They dropped their blood pressure and affected their kidneys," she said.
But as soon as the pump is engaged, "all of a sudden they're supported, the kidneys are better. So you can not only use the drugs, we use them at huge doses."
The regimen, started and uptitrated as soon as the newly implanted patient weans off inotropic agents, features carvedilol, digoxin, spironolactone, an ACE inhibitor (lisinopril), and an angiotensin-receptor blocker (losartan).
They are continued in patients even after myocardial recovery and explantation. "It's the same protocol that we started them on," Birks said. "The idea is that the patient has tolerated it just fine, so we restart it after the explantation, and they do tolerate it."
The protocol is a "streamlined" version of one used in a promising earlier Harefield (UK) National Health Service Trust experience of patients implanted with the first HeartMate LVAD model. Some elements, such as routine exercise testing, were dropped to boost the protocol's appeal for use at any LVAD center.
"That was very important, because it did seem a bit complicated early on. So we simplified it a bit, tried to make it reproducible at a lot of sites so it could be more widely used." That seemed to pay off at all six sites, she said. "That they all had explants was encouraging."
The centers enrolled 40 patients with nonischemic cardiomyopathy — 38 in NYHA class 4 and two in class 3B — who were judged to have failed on standard optimal meds. Nearly all were on inotropic support. Two-thirds were male and their mean age was 35 years. All were slated for an LVAD as either destination therapy or bridge to transplantation.
Four patients dropped out early because of "medical complications unrelated to the study procedures," leaving 36 who followed the protocol.
Of the 40 enrolled patients, 16 (P < .0001) achieved the primary end point, that is, myocardial recovery to a degree that met LVAD hemodynamic criteria for explantation within 18 months of starting the protocol and sustained HF remission — freedom from transplantation, implantation of another LVAD, or death — at 12 months, the group reports.
Overall, LVADs were removed from 19 patients, or about 53% of those who followed the protocol; 15 were still being followed an average 2.3 years after explantation.
A multivariate search identified few, if any, baseline predictors of successful explantation, Birks said. Still, "however big the heart is" before engaging the protocol, if it "shows early signs of reverse remodeling and shrinks, that seems to be a good sign that you will be able to recover it."
That may mean "you could screen these patients early on as to how far to push them for recovery."
One potential implication of the experience: LVAD therapy according to the protocol in selected patients with less severe HF, those who seem on a dire trajectory but haven't advanced to the point seen in the current cohort, might give them a better chance at myocardial recovery.
"There's probably not enough evidence to show that we should do earlier implantation. Although we'd like to do that, these devices do still have complications," Birks said. But the current experience "sort of pushes us in that direction, to try to recover more patients in the future."
RESTAGE-HF was supported by Thoratec, now Abbott Medical, from which Birks discloses receiving an institutional grant. Disclosures for the other authors are in the report.
Circulation. Published online October 26, 2020. Abstract
Follow Steve Stiles on Twitter: @SteveStiles2. For more from theheart.org | Medscape Cardiology, follow us on Twitter and Facebook.