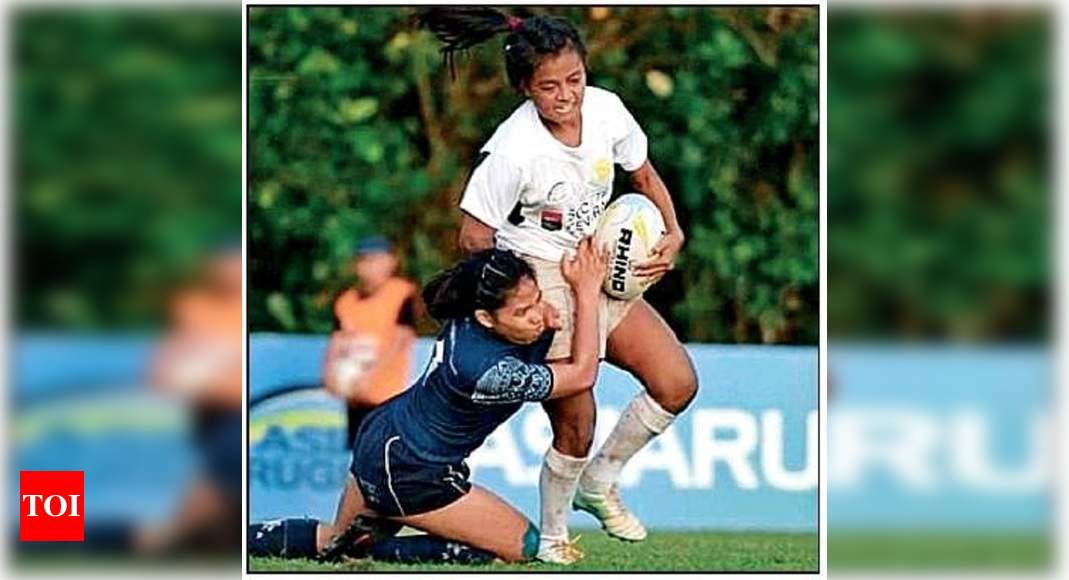 KOLKATA: Bengal girl Sandhya Rai, the daughter of
tea estate labourers
, has been named India's "Unstoppable" in a global campaign by rugby's world governing body to promote the sport among women.
Twenty-year-old Sandhya is in elite company — she is just one of three women representing India in the Asia Rugby Unstoppables campaign, a list that includes the top 32 Asian women rugby players.
The
World Rugby
'Unstoppable' campaign has not only inspired girls and women across Asia and India to take up the sport, but has also provided a platform to showcase and highlight the inspiring stories of these women who have had to beat the odds to reach where they have.
Sandhya was born and brought up among the spires of Baikanthapur forest, east of Siliguri in north Bengal. She might have joined her parents in plucking tea leaves at the estate once she finished school, but rugby plucked her out of the garden for something far more exciting.
As part of a small batch of remarkable girls from the
village learning rugby
, Sandhya found in the sport a future beyond the hamlets that make up Saraswatipur. Bounded on three sides by tall sal trees, the area is home to elephant herds. The Teesta flows on the other side. Electricity reached the villages only recently and education beyond Class X is rare, especially among girls.
Catholic priest Father
George Mathew
had seen how motivating rugby could be for youngsters when he was in charge of
Don Bosco Ashalayam
in Kolkata. Having spent time in the village, he thought the game could also motivate the children there. In 2013, a few players from the Jungle Crows, an amateur rugby team in Kolkata, were invited by the local head of the Siliguri Salesian College to train some of the children in rugby. And so began Sandhya's unstoppable journey. Sandhya and her friends not just discovered rugby — they excelled in it. Nine girls from this remote village have so far played rugby for India. On December 23, Sandhya was announced as the "Unstoppable" Indian face of global campaign.
Women's rugby is particularly strong in India and has been championed by actor-director Rahul Bose, who's an international rugby player himself. Sandhya, too, has just launched a campaign, "Pass For Passion", by the Jungle Crows to raise funds for their Khelo Rugby project that creates opportunities for young players like her. Kolkata filmmaker
Rohan Chakravarty
has made a short film on her story, highlighting the impact she and her rugby-playing friends have had on their village. Sandhya is currently back in Saraswatipur on a break from studying sports management in Kolkata. But this is no time for rest — she spends most of the mornings and afternoons coaching village children.