Smaller is better. The only reason any of us would elect for a chunk of componentry the size of Kubrick's monolith in our gaming setup is for the power and performance that extra size usually affords. If we could fold it all up into something smaller and more portable, we would.
The thing is, it's not easy packing desktop power into a light and thin laptop. Airflow must be precision-engineered, cooling solutions need to be bespoke. Getting all this right while still packing in console-beating specs and a pin-sharp screen is a true challenge, which is what makes MSI's GF75 Thin a beautiful anomaly.
The dimensions and weight are pretty insane for a machine packing an Intel Core i7 10750H CPU and Nvidia's GTX 1660 Ti GPU – it's 8% smaller than the average 17-inch gaming laptop, 15% lighter and 16% thinner.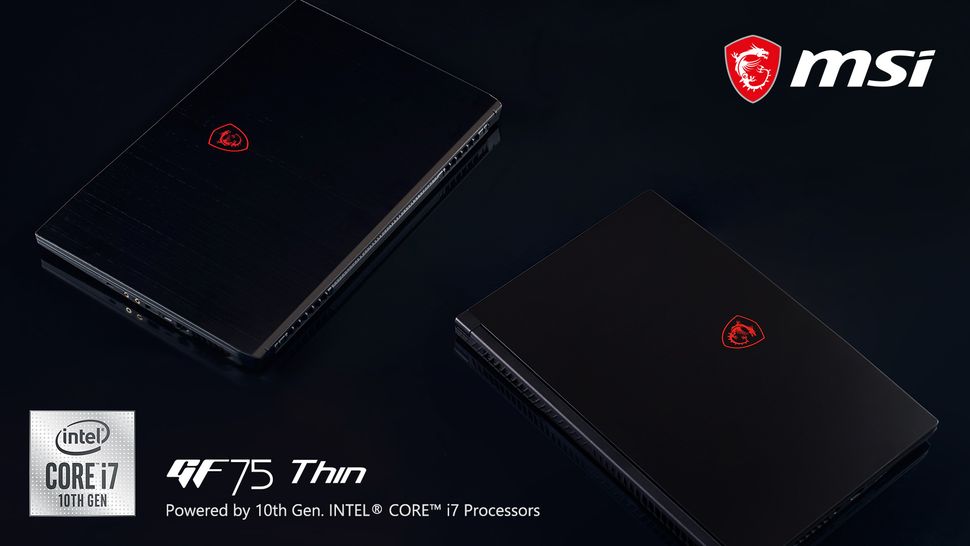 That slimming down means there's more screen, and less laptop getting in the way. The agile 144Hz IPS panel in the GF75 enjoys a super-slim 4-sided bezel, so your eyes get treated to an 88% screen-to-body ratio.
And under the hood, you've got a system that outstrips the PS4 and Xbox One without breaking a sweat, in super-thin, super-light packaging. The GTX 1660 Ti offers the same kind of graphical heavy lifting you'd get from a GTX 1070 desktop GPU, which means – yes, exactly, you can dive back into the advanced graphics settings and treat yourself a bit. Max them out. Set them to 'ultra' or 'insane' or 'literally a spa day for your eyeballs, including a complimentary cream tea.' Whatever your game du jour likes to call totally maxed-out visuals.
Of course, a GPU that formidable is going to throw out some heat. It's inevitable, so the cooling and airflow game needs to be absolutely on point underneath the GF75's surface. A total of seven heat pipes disperse the hot temps and distribute the air out of four exhausts, keeping the fan noise low-key however intense things are getting in-game.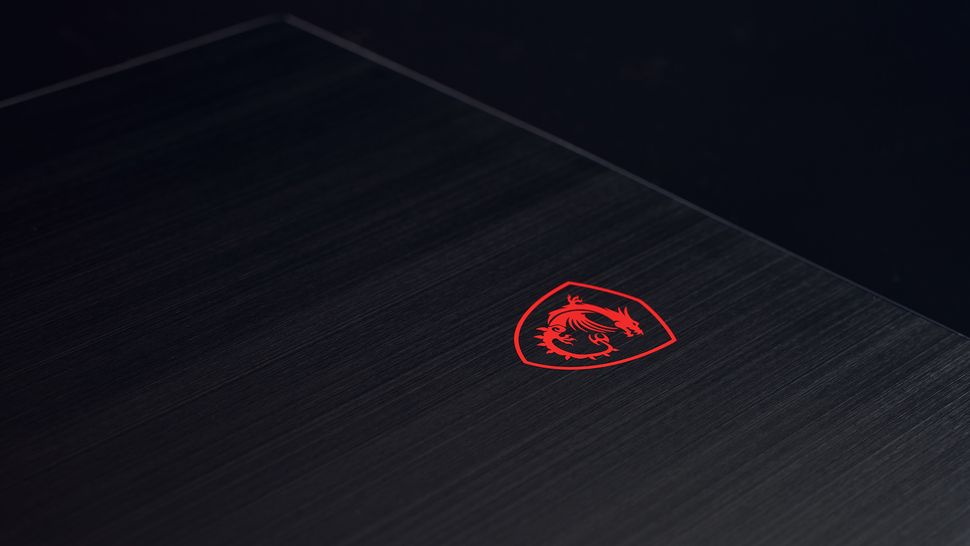 And let's not discount how important looks are, particularly in a machine you take out into the wider world and use in public. No one wants to look like they're gaming on a foldaway RGB slot machine, which is why less is definitely more in laptop aesthetics. There's an understated look to the GF75 that's way subtler than the typical 'gaming' laptop, finished in brushed aluminium to keep the weight on an already light model down to 'might actually blow away in a strong breeze' levels.
Light, thin, and powerful enough to put consoles to shame. Get your MSI GF75 now for just £1,099 at Currys PC World.