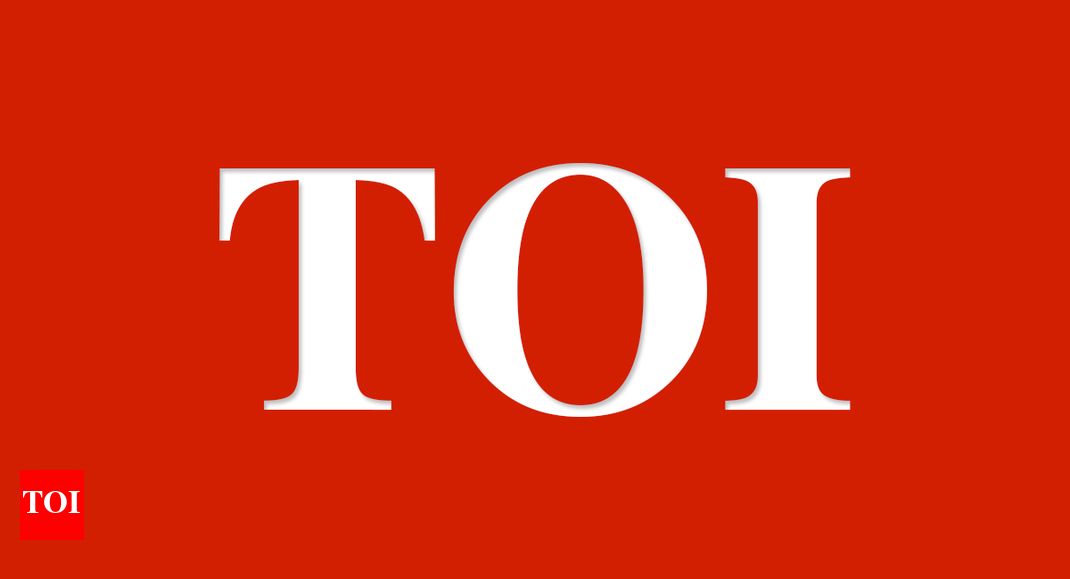 The Covid-19 pandemic has hit almost every section of society, but among the most acutely hit are waste pickers and sanitation workers who have been exposed to both income loss and biomedical waste.
Rekha, a waste picker, had just returned to Delhi after an expensive visit to her village for her grandson's mundan when the lockdown was announced. Having spent most of their cash on the ceremony, the family was suddenly left with little money, no hope of income as the recycling market had shut down, and even food and medicines became hard to come by. Maintaining strict Covid hygiene also became difficult for the family as the neighbourhood of
Mahipalpur
didn't have regular water supply.
Rekha
got some help from NGO Chintan, which has so far distributed over 5,000 kits containing dry rations and soap, sanitary napkins, and reusable masks to waste pickers under its #CovidMeKabadi campaign.
While that has provided some shield from the virus, there has been no effective remedy for the income loss that has happened due to the fall in the prices of
recyclable material
. "Since crude oil prices fell, virgin plastic became cheap and the price of recycled plastic also dipped," says
Chitra Mukherjee
, head advocacy and policy, Chintan.
Jay Prakash Chowdhury, a former waste picker who now runs a collective of 12,000 waste pickers in NCR called Safai Sena, estimates that their earnings are half of what they were before March. "Since hotels, colleges, malls and schools are closed or working in low capacity, the volume of waste has also decreased," he says.
Since the majority of sanitation workers are in the informal sector, they didn't have ration cards and necessary documents to avail of government subsidies. To address this, UNDP India launched
Utthaan
in October, which is a social protection programme that strengthens sanitation workers' access to government welfare schemes, national and occupational identity papers like Aadhaar and ration cards, and increases livelihood opportunities.
The growing volumes of biomedical waste generated since the outbreak of the pandemic is a major worry. "The number of infected masks and gloves, which were earlier not part of household waste, reaching them has only increased as the number of cases increase in India," says Prabhjot Sodhi, head, circular economy, UNDP India.
UNDP has conducted regular awareness and training on workplace safety, waste segregation, biomedical and hazardous waste, as well as health and hygiene precautions. Overall, it has distributed 4.1 lakh safety kits containing masks,
PPE
and face shields, 2.5 lakh soaps and a million kilos of dry ration for sanitation workers in 38 cities in 19 states across India.
Mukherjee also recalls many waste pickers calling them up in the beginning of the pandemic to say that they were scared of handling trash because they were full of masks. "They are anyway anaemic and have poor health because of their work," she says. "Many like Rekha didn't even have enough water to wash their hands, so we had to ensure that they got water tankers."
Some NGOs were early movers. Bengaluru-based social impact organisation Hasiru Dala began relief work in the form of food and medical aid for waste picker families even before the national lockdown was announced, after noticing that past events such as demonetisation had also resulted in malnourishment of women and children among waste pickers. From March, it began providing hygiene and protein kits to meet the special needs of young children, pregnant and lactating mothers.
But co-founder Nalini Shekar says there is a need to look beyond handouts to revive their livelihood. "Waste pickers had to sell plastic at throwaway prices so we realised we needed to have more control on the market," Shekar says. "Every time there is an economic crisis or pandemic, the recycling industry shuts down and waste pickers have trouble surviving." To tackle this problem, it started
Hasiru MRF
in July, a centre to coordinate the sale of waste to larger recyclers.