There's a new star in the Kardashian-Jenner family!
In this just-released trailer at the new daily Quibi show, Kirby Jenner (launching today!), Kendall Jenner's "fraternal twin brother" Kirby Jenner is introducing himself to the world and his famous fam is fully supportive.
"Hi, my name's Kirby Jenner. Everyone in my family has already had their own reality show," Kirby says in the first look. "So when this network asked if I wanted to do my own show I was like, 'I don't know. I haven't really thought about it.' But then my mom said, 'Yes.'"
Kirby's sisters Kim Kardashian, Khloe Kardashian, Kourtney Kardashian and Kylie Jenner all make appearances in the preview, as do Kirby Jenner executive producers Kendall and Kris Jenner.
"My family's filled with people that do pretty important things," Kirby continues. "My twin sister Kendall models, Kourtney keeps having babies, Khloe's tall, Kylie makes lipsticks, mom does business, my sister Kimberly is practicing to be a lawyer. And I guess I do some pretty fun things too."
"I'm an amateur model, I like to rollerblade. I'm 24 years old and I guess it's just time for me to start pulling my own weight and help out with the family business," he adds.
Kirby even shares a KUWTK confessional with big sister Kim.
"You're the best kept secret of our generation," Kim tells her brother. Aww!
Check out the hilarious teaser above and watch Kirby Jenner on Quibi now! For more Kardashian-Jenner scoop from Kirby, check out our exclusive Q&A here or scroll through the gallery below!
Keeping Up With the Kardashians returns this September, only on E!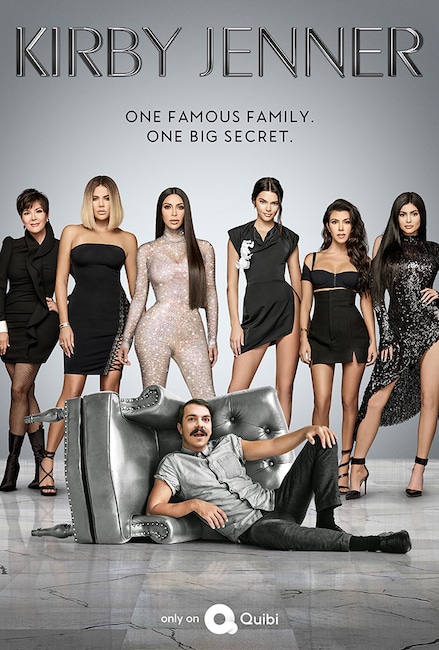 Quibi
E! NEWS: So what can fans expect of your new Quibi show Kirby Jenner?
KJ: Well, I think if anyone has seen my family's show, Keeping Up With the Kardashians, my show is kind of like that, except it follows me. And I think that I do some pretty cool things. Like, I did some party planning with my sisters and I got into a battle with a bird, which was crazy. Someone got hurt. It was bad. But they're OK now, so it's fine. But yeah, my show launches May 24 on Quibi and I can't wait for everyone to see it.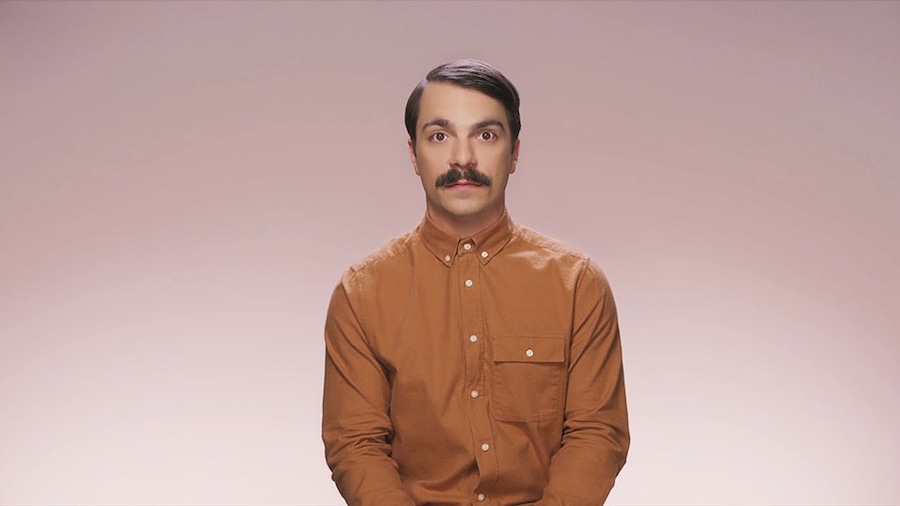 Quibi
E! NEWS: Why haven't fans seen you on Keeping Up With the Kardashians before?
KJ: That's a question that I actually get asked a lot. And the truth is, it just sort of like happened that way. I don't think anyone in my family was like, trying to hide me or like keep me a secret. I've just always been busy doing my own thing. You know?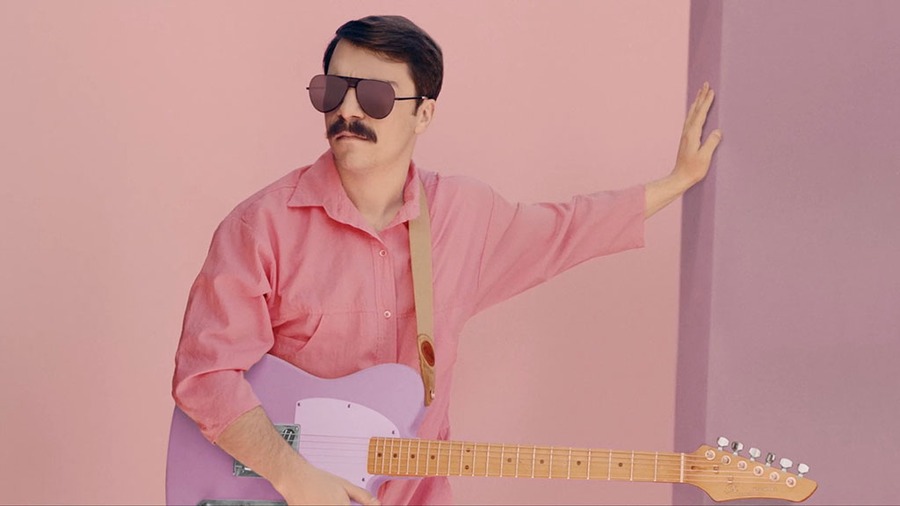 Quibi
E! NEWS: Were you nervous at all about finally stepping into the spotlight on your very own show?
KJ: I won't lie, I was a little nervous when this was all getting started. Like my mom explained, and Kendall too, they sort of told me like, 'Look, just be yourself. And these cameras are just gonna follow you around everywhere and you've got nothing to worry about.' And I was worried that they were going to like, follow me everywhere, like into the bathroom and stuff and film me when I sleep. And that once I realized that they don't really do that, then I was able to like relax and just have fun with everything.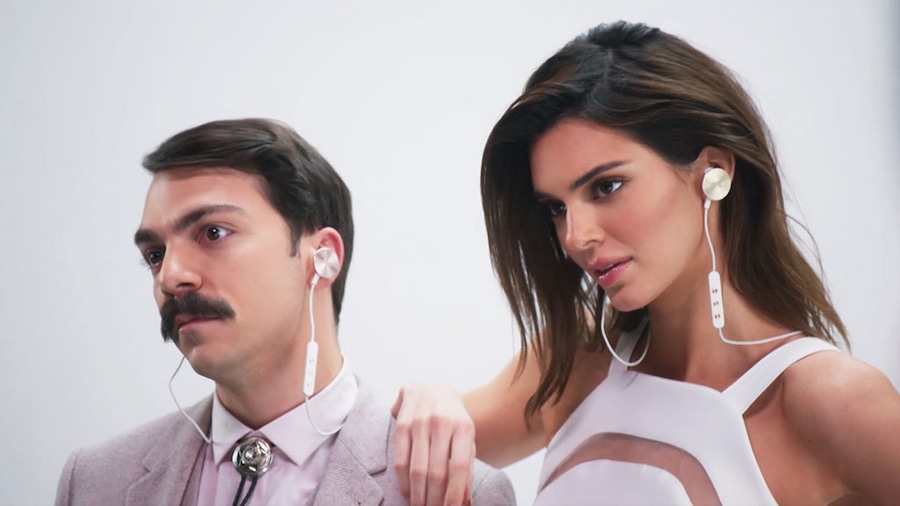 Quibi
E! NEWS: Tell me about your relationship with Kendall and what it's like being her twin.
KJ: Well, Kendall is the best twin that I could have ever asked for. I mean, I feel so lucky that of all the people that I could have shared a womb with that it was Kendall. I mean, I don't know what to say like, I don't know if you have a twin. I mean, most people don't. But yeah, it's a really special connection. We do everything together. Like we grew up playing games together, we would Trick-or-Treat together, we would do birthday parties together, we would dance together, we played hockey together. Obviously modeling and fashion are things that she's known for and I love those things, too. We share those. We share a lot of hobbies.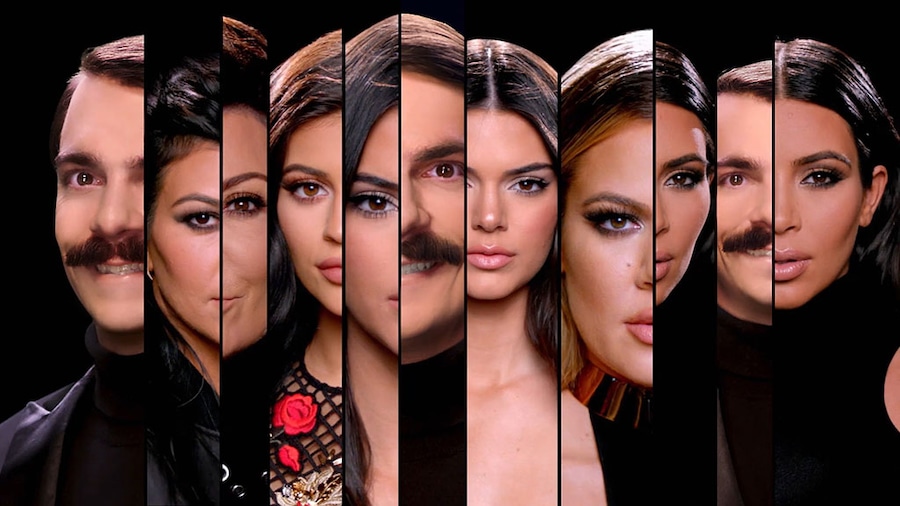 Quibi
E! NEWS: Are you particularly close with any of your other siblings?
KJ: Yeah, of course. I'm definitely close with everyone in the family. But to be honest, Khloe and I have bonded a lot recently, especially during this quarantine. We've been playing a lot of Mario Kart and I think that's just been so much fun. You know, the whole family has actually been playing but Khloe and I like really take it seriously and dude, she's good. She's like pro level Mario Kart.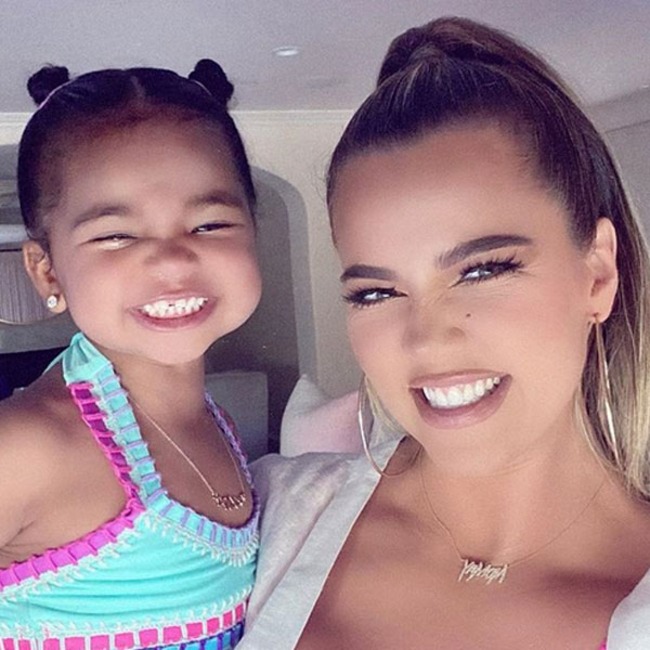 Instagram
E! NEWS: Does she trust you with babysitting little True?
 
KJ: No, actually, I ask her that all the time. I consider myself a funcle…I'm definitely like the funnest uncle. Maybe like, too much fun. Like, I basically feed the kids ice cream and jelly beans. No one really trusts me that much to babysit the kids for too long of a period.
 
E! NEWS: Same with Kourtney?
 
KJ: If you could put in a good word for me. I do want to grow into that babysitter role, but I don't know. Maybe someone's gonna vouch for me. Especially with Kourtney, she doesn't trust me at all…I think she's just a protective mama bear. You know, I think it's part of being a mom.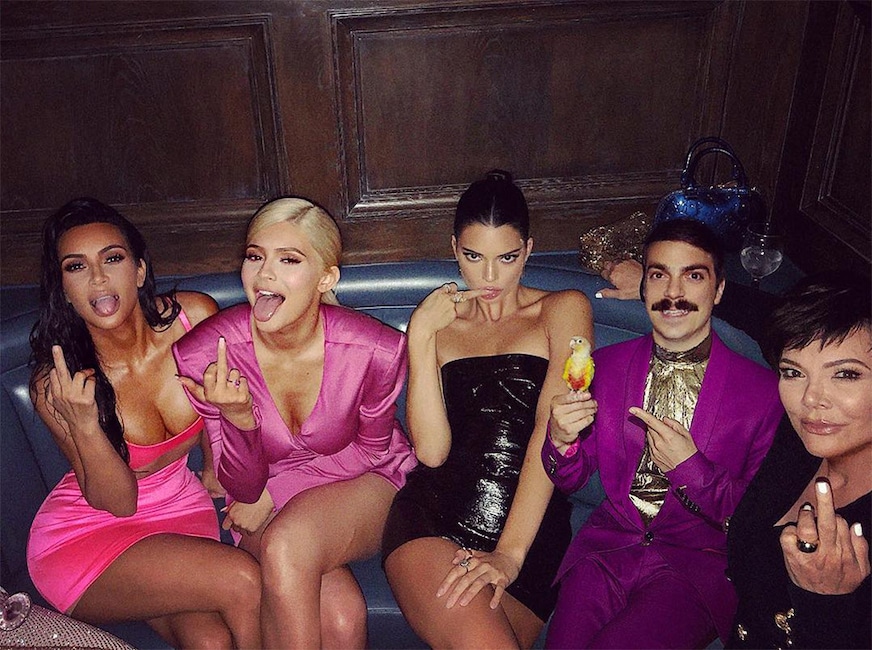 Instagram
E! NEWS: Speaking of moms, what's it like working with your mom Kris on the new Quibi show?
KJ: It's been such a dream come true to have her and Kendall on as executive producers because they have so much experience between them, especially my mom. She's been executive producing my entire life, basically.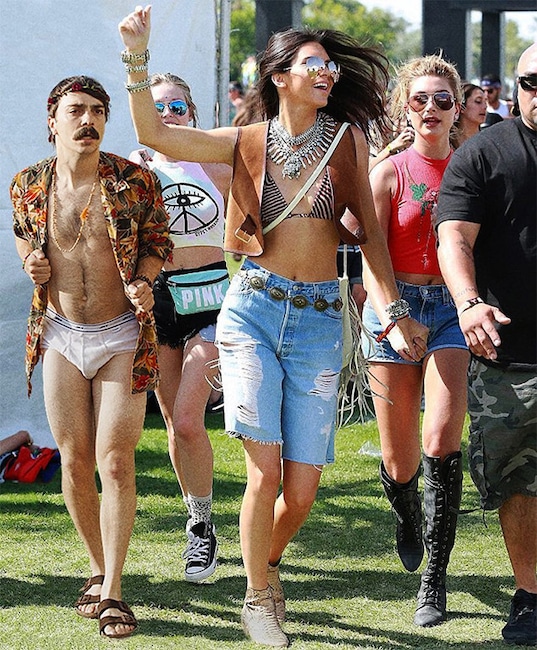 BACKGRID, Instagram
E! NEWS: The family always jokes about which child is Kris' favorite at any given time, where would you say you rank among your siblings?
KJ: Kendall and I actually talked about this all the time. Kylie is definitely the favorite right now. Like, for sure. She's held that down for like at least a couple years. Before that, I think it was Kendall and then I don't want to go too far back because I lose track of it all to be honest. Maybe if my show does well maybe I'll start climbing the ranks…But just to be fair, like my mom, she does, you know, play favorites, and that's like a little inside joke that we all like to play around with but she loves all of her kids. She's a really great mom.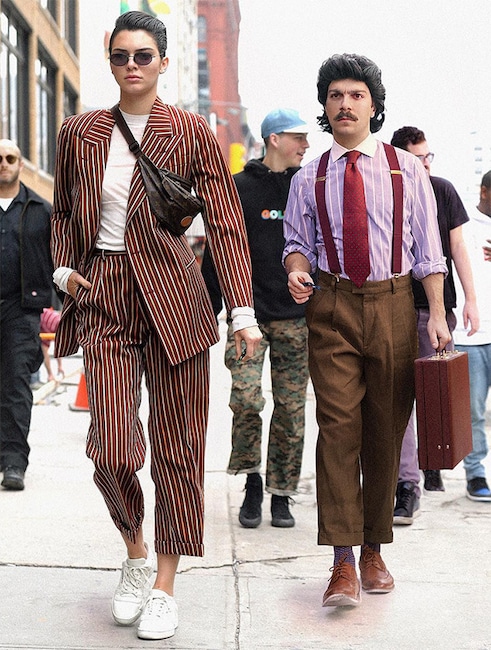 SplashNews.com, Instagram
E! NEWS: What's one thing fans would be surprised to know about Kendall?
KJ: I think people would just be surprised to know that she's really great at arm wrestling. She's strong. I think that I'm kind of strong and she kicks my ass every time. I don't know if she's just got like the angles down or like, I don't know what it is like the geometry of her elbow and her arm and wrist. She's really good at arm wrestling. Maybe it's like her fingers, I don't know. She's really strong. And then you know what I want to say that Kendall is so good at karate. She's like low key a black belt. It's not like something that she brags about. She's like super low key about it.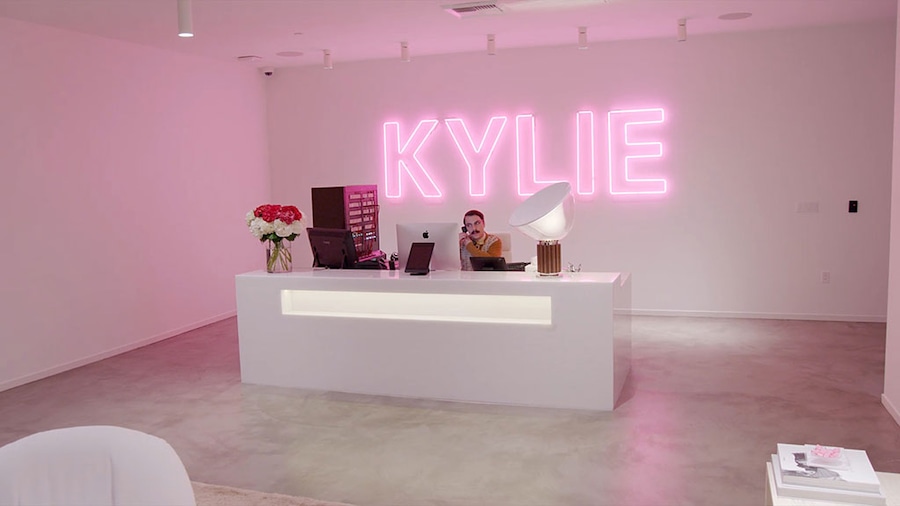 Quibi
E! NEWS: Your siblings have so many businesses, are you a fan of any of their products?
KJ: Yeah, I've tried Kylie's Lip Kits. They taste pretty good. I would say it tastes kind of like a yogurt kind of thing. It's like kind of bland but it has a little bit of flavor. Maybe like 8 out of 10 I'd give it.
E! NEWS: Are you sad about the Met Gala has been cancelled this year and you can't attend with your family?
KJ: Yeah, I'm super sad. The Met Gala is always one of my favorite events of the year. I mean coronavirus has really just thrown a wrench into everyone's plans and it's ruining all the fun. I was gonna go as a giraffe. I was excited. Like I wanted everyone to see that. Like a fashionable giraffe. It was gonna be like a really extravagant costume. It had stilts and wires and like all sorts of stuff…I was gonna design it myself, actually. I like to dabble in creating all sorts of stuff like fashion. I love inventing fashion.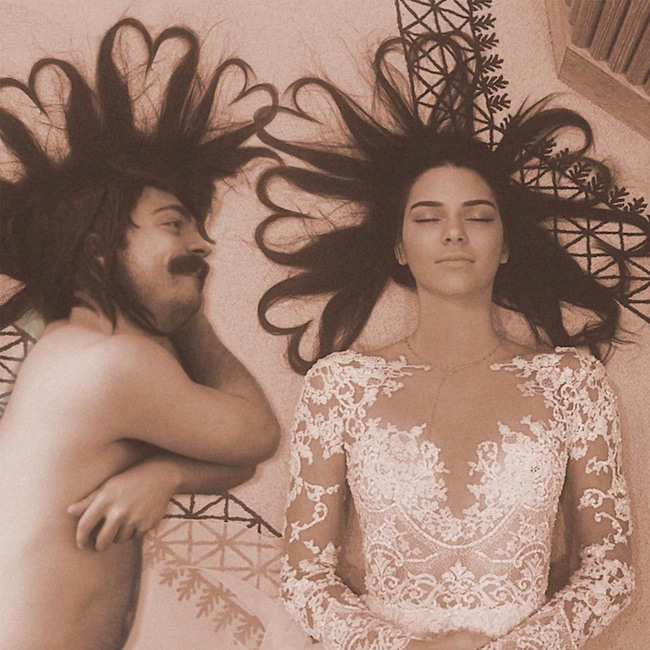 Instagram
E! NEWS: Lastly, why haven't we ever seen you in the annual Kardashian-Jenner family Christmas card?
KJ: That's a good question. Like I was saying before, it just kind of happened like that. Like, I was there, I might have just gotten cropped out, like that's happened in the past. Sometimes I've just had a super busy schedule and I wasn't around when they were shooting it. 
Keeping Up With the Kardashians returns this September, only on E!
var fbstarttime = new Date(); !function(f,b,e,v,n,t,s) { if (f.fbq) return; n = f.fbq = function() { n.callMethod? n.callMethod.apply(n,arguments):n.queue.push(arguments) }; if (!f._fbq) f._fbq = n; n.push = n; n.loaded =! 0; n.version = '2.0'; n.queue = []; t = b.createElement(e); t.async =! 0; t.src = v; s = b.getElementsByTagName(e)[0]; s.parentNode.insertBefore(t, s); }(window, document, 'script', 'https://connect.facebook.net/en_US/fbevents.js');
fbq('init', '1611373942516879'); fbq('track', 'PageView');
var fbendtime = new Date();