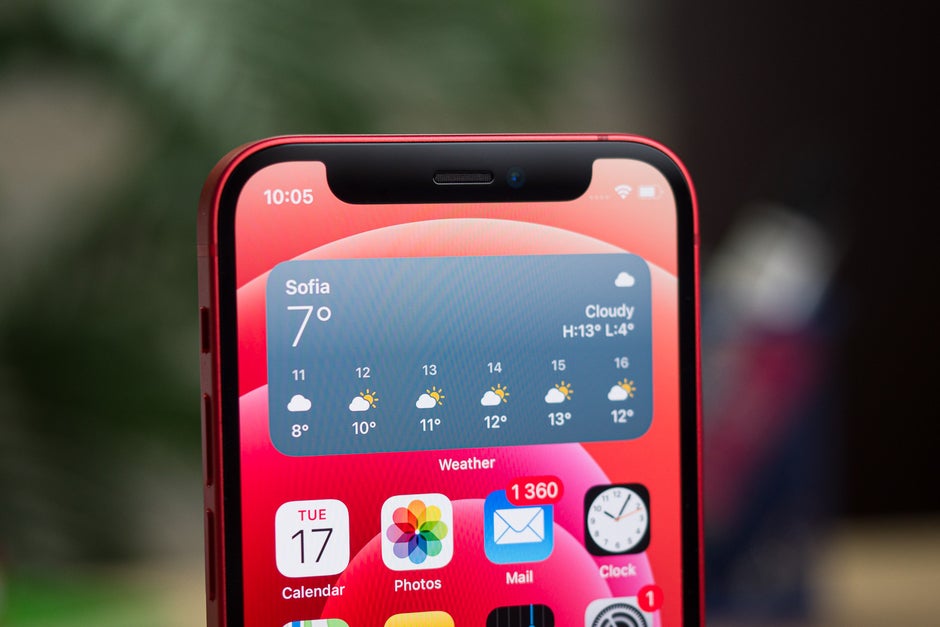 was a dream come true for small phone lovers: finally, a modern flagship phone that you could comfortably use with one hand! Unfortunately, it seemed that those small phone lovers were actually in the minority (even if it was a very vocal minority), as the
.
We are diving deep in the leaks and rumors about the iPhone 13 Mini, and here is everything you should know about it.
iPhone 13 Mini vs iPhone 12 Mini in a nutshell:

Nearly identical design and styling, newer phone a bit thicker and heavier
Same 5.4″ screen size, 60Hz on both
Faster Apple A15 vs Apple A14 on older model, but same 4GB RAM
Nearly identical cameras (wide and ultrawide)
Slight improvement in battery size: 2,406mAh on iPhone 13 Mini vs 2,227mAh on iPhone 12 Mini
Price and release date
Mid-September announcement and late September in-store launch
The coronavirus pandemic messed up Apple's impeccable schedule, but the company has mostly returned to its routine in 2021. That means you should expect Tim Cook to announce new iPhones in the middle of September, with in-store availability in late September.
If you are wondering about the exact date, we know that Apple usually holds these events on the second Tuesday of the month, so we would bet on Tuesday, September 14th, and again following its tradition, you can expect an in-store iPhone release on Friday, September 24th.
So far, there are no indications Apple will change iPhone pricing, meaning that once the new iPhones launch, the previous generation will see its price drop by $100, so the new iPhone 13 Mini base model will launch at a base price of $730, while the iPhone 12 Mini will remain on sale for a lower price of $630.
Display and Design
No major changes
While the new iPhone 13 Pro models are getting the long awaited 120Hz ProMotion function, the regular iPhone 13 and the iPhone 13 Mini are expected to stick with 60Hz.
On one hand this is disappointing: a 60Hz screen is just not as smooth as a 120Hz one, but on the other hand, especially for the Mini, the higher refresh rate would negatively affect the already compromised battery life.
On the design side, don't expect any major changes, except probably for some new colors. The overall styling should remain mostly the same with a rectangular look, flat sides, but internal changes might force Apple to make the 13 Mini a bit thicker and a bit heavier. Not a big deal for a device that is this tiny. Oh yes, and the two cameras on the back will no longer be in a vertical line, but on a diagonal. 
Battery and Charging
The biggest upgrade to iPhone battery life
While all iPhone 13 models are expected to receive some form of a battery boost, the iPhone 13 Mini is getting a very tiny one.
Of course, this will result in a phone that is a bit thicker and heavier than the 12 Mini, but since it's such a tiny phone, we don't think that's something you should worry about.
The exact battery capacity for the iPhone 13 Mini is rumored to be the following:
2,406mAh on iPhone 13 Mini vs 2,227mAh on iPhone 12 Mini
That's a difference of 179mAh, so the 13 Mini is expected to be merely 8% larger than the iPhone 12 Mini.
We were certainly hoping for a bigger upgrade, but the compound effects of a more efficient chip inside with this battery boost might finally make the iPhone 13 Mini comfortably last a full day (fingers crossed!). 
On the charger front… well, nothing. Apple no longer ships a charger in the box, so plan on spending an additional $20-$30 bucks for a fast charger, if you don't already own one. Unfortunately, Apple's "fast charger" is not quite as fast as most other phones, only maxing out at 20W. It took about an hour and a half to fully charge the iPhone 12 Mini, which is fine but not fast by modern standards.
The 13 Mini will also keep the MagSafe technology for wireless charging, and rumors are that Apple will incorporate even stronger magnets these time around.
Cameras
Mostly the same
Don't expect any big camera upgrades on the iPhone 13 Mini either.
In terms of hardware, you will get the same dual-cam setup with a wide plus ultrawide lens on the back, and a single selfie shooter on the front. No fancy zoom lenses to suddenly appear on the Mini. 
No new camera hardware, however, does not mean that image quality will remain the same. Apple is planning slight improvements in 3 key areas:
improved, 6-element construction for the ultra-wide lens
wider f/1.8 aperture for the ultra-wide camera for better shots in low light
overall software improvements
As always, expect changes to the Apple software processes images and you should get better photos with mostly the same cameras.
As for other new camera features, there are sketchy rumors about a new astrophotography mode, but we are not certain about those. What's more likely is a portrait video mode, much like portrait mode for photos where your background is blurred. That feature will arrive much later than on Android phones, but it's one of the things that can get a lot of real-life use and not be just another gimmick.
LiDAR scanner on iPhone 13 Mini
Rumors also suggest that the iPhone 13 Mini could get a LiDAR scanner, a feature previously only available on the iPhone Pro and iPad Pro models and a key piece of a good AR experience.
LiDAR which stands for "light detection and ranging" and was first introduced on the iPad Pro in 2020, and since then has been popping up on more and more devices. Apple emphasizes that the new sensor is best used for AR, however, it also mentions that it is used by the camera for faster focus in low light.
LiDAR technology is essentially a 3D ToF sensor, where part of the sensor emits light beams and as they bounce off of your surroundings, a different sensor measures the time it took for the light to bounce back from surfaces and uses that information to estimate a distance with a pretty good accuracy. Unlike Face ID which is optimized to scan your face, the LiDAR scanner shoots more dispersed light beams better optimized for scanning a whole room.
Performance: the new Apple A15 Bionic
Apple has the fastest chips in the industry and the new Apple A15 Bionic chip in all iPhone models is projected to extend its lead. Expect improvements in CPU, GPU and AI performance, as well as camera ISP improvements.
The iPhone 13 Mini, however, is not said to get a RAM upgrade, still running with the same 4GB RAM as its predecessor.
One area where the iPhone 13 series in general will step things up a notch is connectivity with expanded support of mobile bands, but also Wi-Fi 6E support. This newer Wi-Fi standard delivers higher performance, lower latency, and faster data rates, and it adds support for the 6GHz Wi-Fi band on top of the existing 2.4 and 5GHz Wi-Fi bands that may be congested in dense urban areas.
Currently, we don't have any leaked numbers about the Apple A15, but we'll update this article whenever new information appears.
iPhone 13 Mini vs iPhone 12 Mini: Specs Comparison
And here is a detailed specs comparison between the iPhone 13 Mini and iPhone 12 Mini.
Keep in mind that the specs below are based on rumors, leaks and expectations, so they may change in the final device.
iPhone 13 Mini
iPhone 12 Mini
Size and Weight
a bit thicker and heavier
131.5 x 64.2 x 7.4 mm, 135g (4.76oz)
Display
5.4″ OLED,

60Hz

5.4″ OLED, 60Hz
Processor
Apple A15 Bionic
Apple A14 Bionic
RAM
4GB
4GB
Storage
64G / 128G / 256GB, non expandable
64G / 128G / 256GB, non expandable
Cameras
12MP wide camera
12MP ultra-wide camera with faster, f/1.8 aperture
12MP wide camera
12MP ultra-wide camera, f/2.4
Battery size
2,406mAh
2,227mAh
Charging speeds
20W wired, 15W MagSafe wireless
20W wired, 15W MagSafe wireless
Prices
starting from $730
after iPhone 13 Mini launch, iPhone 12 Mini prices expected to drop by $100 to a base of $630