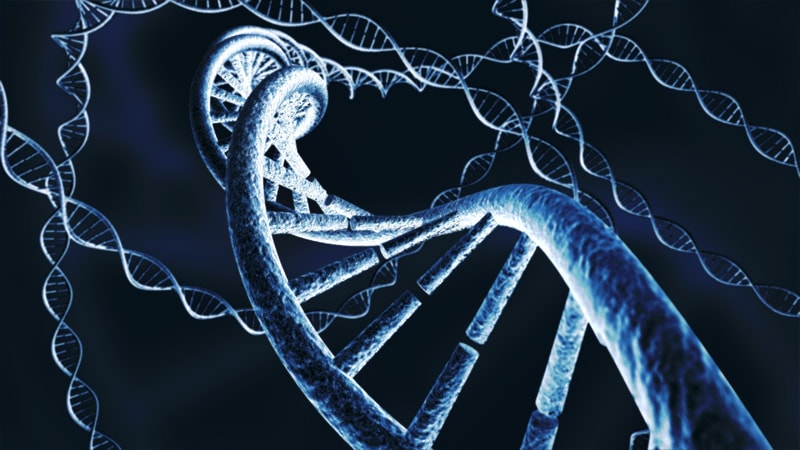 There are genetic differences when comparing prostate tumors from African American men and European-American men, but none of these differences are of clinical significance for the genetically targeted treatments available to date, according to an analysis published in Clinical Cancer Research.
"[N]o significant differences were seen in clinically actionable DNA repair genes, MSI-high [microsatellite instability–high] status, and tumor mutation burden, suggesting that current therapeutic strategies may be equally beneficial in both populations," wrote study author Yusuke Koga, of the Boston University, and colleagues.
"Since these findings suggest that the frequency of targetable genetic alterations is similar in patients of predominantly African versus European ancestry, offering comprehensive genomic profiling and biomarker-based therapies to all patients, including African American patients, is a critical component of promoting equity in the management of metastatic prostate cancer," said Atish D. Choudhury, MD, PhD, of the Dana-Farber Cancer Institute in Boston, who was not involved in this study.
Mr. Koga and colleagues noted that, when compared with European-American men, African American men have a higher incidence of prostate cancer, present with more advanced disease at an earlier age, and have increased mortality. These differences persist even after adjustment for socioeconomic covariates. That raises the question of the role of genetics.
"There is emerging evidence that, across some clinical trials and equal-access health systems, outcomes between AFR [African-American] men and European-American men with prostate cancer are similar," the investigators wrote. "Although these data suggest that disparities can be ameliorated, there is limited knowledge of the genomic alterations that differ between groups and that could impact clinical outcomes."
Study Details and Results
To get a handle on the issue, the investigators performed a meta-analysis of tumors from 250 African American men and 611 European-American men to compare the frequencies of somatic alterations across datasets from the Cancer Genome Atlas, the African Ancestry prostate cancer cohort, and the Memorial Sloan Kettering–Integrated Mutation Profiling of Actionable Cancer Targets panel.
The team also compared prostate cancer sequencing data from a commercial platform, the Foundation Medicine assay, from 436 African-American men and 3,018 European-American men.
In the meta-analysis, mutations in ZFHX3 and focal deletions in ETV3 were more common in tumors from African American men than in tumors from European-American men. Both genes are putative prostate cancer tumor suppressors, the investigators noted.
TP53 mutations, meanwhile, were associated with increasing Gleason scores in both groups, suggesting "that if TP53 mutations are found in low-grade disease, they may potentially indicate a more aggressive clinical trajectory," the investigators wrote.
In the analysis with the commercial assay, MYC amplifications were more frequent in African American men with metastatic disease, raising "the possibility that MYC amplifications may also contribute to high-risk disease in this population," the team wrote.
Deletions in PTEN and rearrangements in TMPRSS2-ERG were less frequent in tumors from African American men, but KMT2D truncations and CCND1 amplifications were more frequent.
"Higher expression of CCND1 has been implicated with perineural invasion in prostate cancer, an aggressive histological feature in prostate cancer. Truncating mutations in KMT2D have been reported in both localized and metastatic prostate cancer patients with unclear clinical significance," the investigators noted.
"The genomic differences seen in genes such as MYC, ZFHX3, PTEN, and TMPRSS2-ERG suggest that different pathways of carcinogenesis may be active in AFR [African American] men, which could lead to further disparities if targeted therapies for some of these alterations become available," the team wrote.
They noted that the meta-analysis was limited by the fact that some cohorts lacked matched tumors from European-American men, which limited the investigators' ability to control for differences in region, clinical setting, or sequencing assay. Furthermore, age, tumor stage, and Gleason grade were unavailable in the cohort analyzed with the commercial assay.
This research was funded by the Department of Defense, the National Cancer Institute, and the Prostate Cancer Foundation. Two authors are employees of Foundation Medicine.
SOURCE: Koga Y et al. Clin Cancer Res. 2020 Jul 10. doi: 10.1158/1078-0432.CCR-19-4112.
This article originally appeared on MDedge.com.