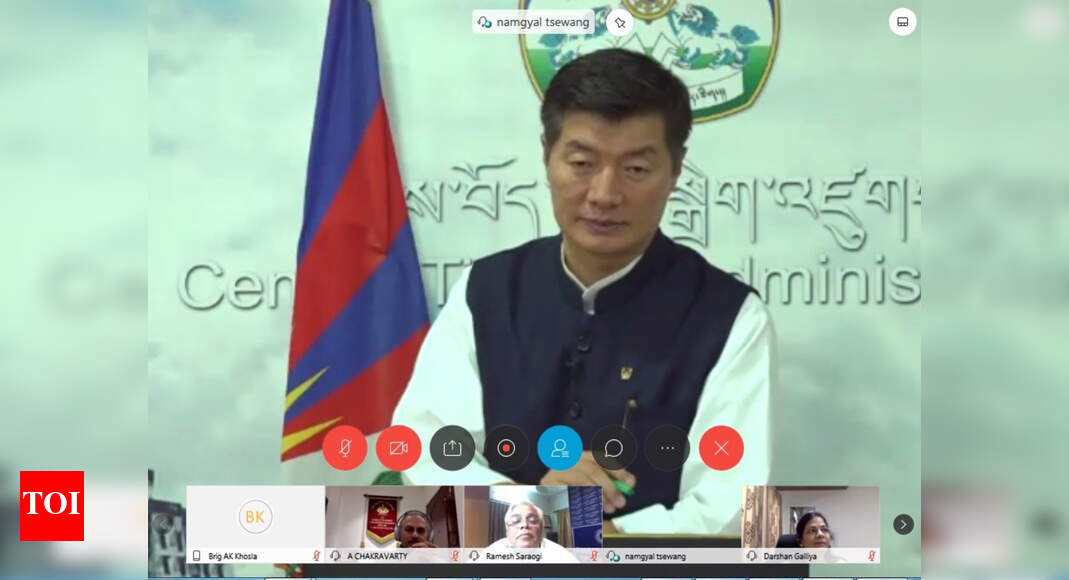 KOLKATA: Warning India of a China's "expansionist" policy, Lobsang
Sangay
, president of the central tibetan administration (CTA)- the Tibetan government in exile at Dharamshala, said that India has to choose between cooperation and competition while determining the dynamics of its relationship with the China.
Urging India to learn a lesson from
Tibet
, Sangay said that China occupied their country when they extended hands of cooperation.
Sangay, who had earlier flagged that China is pursuing a "five-finger policy" about India, felt that the country will continue its expansionist strategy in future. "The expansionist strategy has been there since the days of Mao Zedong. They are expanding in South China Sea, East China Sea, Scarborough Islands. The Great Wall of China was erected to prevent barbarians from entering the country. Now they themselves have gone beyond that and occupied Mongolia,
Manchuria
and Tibet. When they have come to India, they have already expanded presence in neighbouring countries like Maldives, Bangladesh and Srilanka," Sangay said.
He claimed that the Tibetan spiritual leader the Dalai Lama has devolved all his political authority and that is being looked after by the CTA now.
Addressing a webinar hosted by the Bharat Chamber of Commerce, Sangay said, "I pray that there is no war between the two countries, but looking at the Chinese strategy over past 100 years it seems that they will pursue their expansionist strategy."
Sangay wanted India to assess the outcomes of its relationship of "cooperation" or "continuation" with China. While the Panchasheel Agreement was being signed between the two countries in 1954, the Tibet debated whether to cooperate or compete with the China. "The dominant discourse was to compete less and cooperate more with the China. It has prevailed even today. The same debate is on in India as well. India has to choose whether it wants to compete more or cooperate," said Sangay.
As far as Tibetans are concerned we learnt our lesson. China promised us peace and prosperity and we landed up losing all to them. Today Chinese companies are sourcing all kinds of minerals from Tibet", he said. He felt that China might want to pursue the same tactic of "elite cooption" in India, which they successfully used in Tibet and influenced the elite. "They bought off some of the political and intellectual leaders and businessmen in Tibet. Eventually when they occupied Tibet, a section of the Tibetans felt that the occupation by China was actually good," Sangay said.