Keeping your blog or website filled with new and original content can be a daunting task.  Maybe you've never been much of a writer and you're left wondering how to write content for your website.  It's easy to get overwhelmed.  I'm going to break it down in steps and make it easy for you to write your content.
If you're stressing over what and how to write content, I'm guessing that you've already set up your blog/website and you're ready to either get it populated or to keep the content growing.  Either way, this is for you.
Writing your content isn't that difficult if you have the right tools and take it one step at a time.
*This post contains affiliate links and I'll earn a small commission if you shop through them.  They are of no additional cost to you.
First, you want a top notch keyword tool to help you maximize SEO in your content writing.  Often, just using a keyword tool can narrow down your writing topics, making your titles come easy.  I use the best keyword tool out there.  It's called jaaxy, and you can try it for free!  It takes the guess work out of SEO and it's great for coming up with keyword rich article titles.
Now that you have Jaaxy, you're ready for an editing program.  I love Grammarly.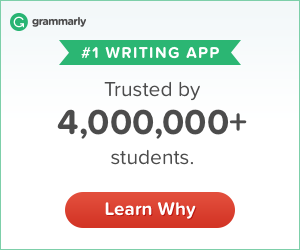 You can just get the free version, but I do recommend the premium upgrade.  It checks your work as you write, eliminating tons of editing time while making you look like a writing super star.  It doesn't just correct your spelling, it also tells you to insert a comma or remove one!  The upgrade allows you to check for plagiarism.  Your grammar and punctuation will be forever improved.  This program rocks.
Ok, now you have your tools of the trade, we can begin breaking down the content writing process.
Using Jaaxy, you now have your keyword rich title.  Let's say that you want to write an article about content writing, just like I am right now.  Notice the title of my article?  Now, look at my first paragraph.  (scroll up to the top to look if you need to) Do you see the article title smoothly incorporated into the paragraph?  OK, So you would begin your article and place that title somewhere in the first two paragraphs only.  Now you can go on to write the rest of the article.  You do NOT want to litter your article with that sequence of words.  It will cause you to NOT get ranked well.
You just learned the basics of titling your article and writing your first paragraph or two.  See!  It's not so hard:)
Now, for the body of your article.
I've been a content writer for quite some years now.  I've mostly been a ghost writer, but it's allowed me to watch the industry change for Search Engine Optimization.  Believe me when I tell you that your articles don't have to be that long to benefit from their SEO traffic.  The average content article is only 500 to 700 words long.  A higher quality article packed with more information has 800-1200 words.  For simplification purposes, I want your goal to be (for now) mastering the 500-700-word article.
Look at your first paragraph as the introduction.  Scroll up and read my first paragraph real quick.  I made sure to tell you why I was writing the article (content writing can be a daunting task), I included my SEO title (nice and smooth so it doesn't appear like I just threw it in for SEO) and what I was about to write (I'm breaking content writing down into steps).  Now you will just use the next 4 or so paragraphs to convey the message you promised.
If you are an affiliate marketer, you would use each paragraph not only to convey your message but also as an opportunity to add one of your products in that fit the article.  ALWAYS use affiliates that you use, love or believe in!  -Nicki D
A very quick and easy way to get through the body of your article is to outline the things you want to say, then use that outline as a list in your article.  If you want to use "LISTS" as your writing style, you have to fill in quite a bit.  If your article title was the same as mine, you might write your body (what follows your introduction) like this:
Writing a content article
1) WRITING TOOLS.
Before you begin the writing process, you need to make sure you have the proper tools to make you look professional.  I use Jaaxy to help me with SEO and to find keyword rich titles for my articles.  Jaaxy is the best keyword tool available and you can try it for free!  Jaaxy can save you hours of research time simply by showing you the best topics and keywords to use. Try it now for free! (<–that is a tiny call to action, or asking for the 'sale')
The next professional writing tool you need is Grammarly.  (Tell them why in a few sentences, then close the paragraph with another tiny call to action)
2) WRITING THE BODY.
Filling in the body of your article is easy.  You can use lists with paragraph explanations, (exactly what I'm showing you) The body should explain the title of your article.  Once you've covered the affiliates, the paragraphs do not need to end in a call to action.  The body only needs to be 3-4 paragraphs long.
There is no need to add a bunch of ridiculous filler.
Another way to write the body is to quickly write out the basics of what you want to say without much thought or editing.  Finish the article quickly (a rough draft) then go back and re-write sentences and paragraphs to flow into each other nicely.  In the blogging world, it is far more common to write it like you'd say it in a conversation.  Your visitors want to hear your voice.  You still need to keep an ounce of professionalism…  keep it clean:)
You could keep your list going from there, or you could begin your summary.
Your final paragraph (or two) wraps it all up in a nice package (also known as the summary, or close).  If the main purpose of your article is to sell something, it's the BEST place for a well thought out CALL TO ACTION or closing sales pitch.  For example, this is where I will recommend that you browse through my other articles.  Check out my Pinterest article for another income stream Here.  Check out all the articles on licensetoblog.com for money making maximization.
If you are closing with a stronger call to action, this is where you put it.  Don't forget to try out Jaaxy for free, while you're there, check out their great affiliate program.  (See what I did there?;)  Never write unprotected!  Writing without Grammarly is like driving on snow covered roads without insurance!  Use Grammarly today, and be the professional writer that your blog/website craves!


So there you have it… writing your site content isn't so scary, now is it:)
-Nicki